Airline baggage fees can significantly beef up the cost of a vacation for families traveling with a lot of luggage. For example, a quick search on Google Flights turned up a flight available this fall from Chicago to Fort Lauderdale for $172 round-trip before taxes; that's not a bad price — but let's add some checked bags airline fees to the equation. United charges $25 for each first checked bag and $35 for the second checked bag on all domestic flights. If each passenger checks two bags, the total comes to $228 per person each way — that's a 36 percent increase in cost. As you can see, airline baggage fees add up to more than just nickels and dimes. Below are 10 smart ways to save on baggage fees the next time your family travels by plane.
1. Pack light
Packing less is, quite obviously, the easiest way to avoid baggage fees, but it's easier said than done! Kids are notorious for wanting to bring excess clothes, toys and lovies, and for parents especially, packing light can be a real challenge. For kids, avoid tantrums over left-behind toys and belongings by giving your child clear guidelines about what he or she may and may not bring on the trip before the packing process starts. This may most easily be accomplished by making a checklist of what each child may pack: two toys, one game, one stuffed animal, etc., and allowing your youngster to choose which items he or she is going to bring in each category. Parents can also lighten their loads by planning ahead with our Interactive Family Packing List.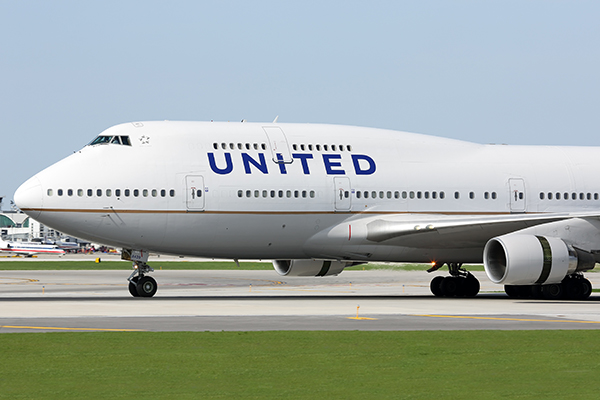 2. Pick the right airline
When it comes to avoiding airline baggage fees, it's vital to know your airline's policy. No two airlines baggage policies are alike. Check out these baggage fees by airline:
American Airlines
Carry-On: Free
First Checked Bag: $30
Second Checked Bag: $35; $40 to $55 for international flights
Additional Bags: $150
Overweight/Oversized Bags: $150 to $200
Delta
Carry-On: Free
First Checked Bag: $30
Second Checked Bag: $40; $40 to $75 for international flights
Additional Bags: $150 third bag; $200 additional
Overweight/Oversized Bags: $100 to $300
Frontier
Carry-On: $35 when purchased online
First Checked Bag: $30
Second Checked Bag: $45
Additional Bags: $85
Overweight/Oversized Bags: $75
JetBlue
Carry-On: Free
First Checked Bag: $30
Second Checked Bag: $40
Additional Bags: $150
Overweight/Oversized Bags: $100
Spirit
Carry-On: From $28 to $55, depending on when/where booked ($100 at gate)
First Checked Bag: From $23 to $50, depending on when/where booked ($100 at gate)
Second Checked Bag: From $33 to $60, depending on when/where booked ($100 at gate)
Additional Bags: From $78 to $100, depending on when/where booked ($100 at gate)
Overweight/Oversized Bags: $30 to $150
Southwest
Carry-On: Free
First Checked Bag: Free
Second Checked Bag: Free
Additional Bags: $75
Overweight/Oversized Bags: $75
United
Carry-On: Free
First Checked Bag: $30
Second Checked Bag: $40
Overweight/Oversized Bags: $100 to $200
3. Sign up for an airline credit card
Travelers armed with airline credit cards can often and quite easily dodge checked baggage fees. Most of the time, these kinds of credit cards come with an annual fee, but if you fly often and with a load of luggage (as many parents do), a card could save you a significant amount of money over the long-term. For example, travelers who have Delta Skymiles cards are permitted to check their first bags for free — for up to nine people in each reservation — on every flight. (Delta charges $25 for the first checked bag on domestic flights.) In particular, if you fly frequently with one carrier, opening up a credit card with that airline might be a smart choice. Check out our Best Credit Cards for Traveling Families article for more information.
4. Load up the stroller
Most airlines allow parents to gate check their strollers before getting on the flight — for free. And, conveniently, most strollers come with loads of pockets and pouches. The solution? Fill 'em up! We don't suggest storing anything of value in your checked stroller, but diapers, tissues, toiletries, and blankets make good candidates for stroller stuffing. Be sure that your stroller is labeled with your name and address before you check it at the gate.
5. See double
Strollers aren't the only family-friendly products that moonlight as luggage. There are also booster seats that double as backpacks — the BoostApak is a good one, and even jackets-cum-suitcases — check out the Scottevest. For a family of four or five carrying an army of suitcases, a few wise product investments could equal a load of savings in checked baggage fees over the long-term.
6. Drive or take the train
Okay, it's obvious that you can pack your car with bags upon bags without worrying about shelling out any extra fees. (Of course, you might pay more for gas if your car is carrying a giant load of luggage.) But have you looked at Amtrak's baggage policy lately? Each traveler may take up to two pieces of luggage in addition to one personal item onboard the train, and check up to two bags for free and two bags for an additional $20 each. No airline comes close to that. Yes, train travel generally takes longer than air travel, but a handful of train tickets is a wise investment for a family hitting the road overloaded with bags.
7. Ship your luggage
Sending your bags through the mail or even paying for a luggage shipping service can often be less expensive than checking your suitcases on a flight; this is especially true if you're transporting an overweight or oversized bag. According to the UPS website, it costs about $56 to ship a 60-lb. bag from New York to Miami via UPS Ground (the bag will arrive in three days). Checking the same bag on an American Airlines flight will cost $125 each way ($100 for the overweight bag fee and $25 for the checked bag fee). Sending your bags in the mail a few days ahead of time is a great way to save money, and most hotels will hold your luggage until your arrival.
8. Weigh your bags
You'll have to pay for each checked bag you're bringing on the plane, so it's a good idea to really stuff those bags to the brim, right? Well, not exactly. If your bag is overweight, you could find yourself facing a barrage of extra expenses. For example, on domestic flights, American Airlines charges $100 per bag weighing 51 to 70 pounds and $200 per bag weighing 70 to 100 pounds. And that's on top of the base price for checked bags, which starts at $25 for the first checked bag on flights within the U.S. Bottom line? Make sure you know how much your suitcase weighs before you get to the airport.
9. Let the little ones carry their own bags
Understandably, many parents don't want to burden their tots with the responsibility of having to drag a suitcase through the airport. However, if you can give your child a small, age-appropriate piece of luggage to bring on the plane, you'll have more room in your checked bags (and less weighty stuff to incur overweight checked bag fees). We love Zuca, a colorful tot-friendly suitcase that doubles as a fun ride-on toy that features four wheels. If you feel that your younger children can handle it, consider saddling them with a Zuca or another kind of easy-to-carry children's suitcase.
10. Buy the right suitcase
Parents should always opt for the lightest suitcase possible, as the heavier your bag, the closer you are to shelling out for a weighty suitcase. There's no shortage of kids' suitcases out there — especially online, a retail space that doesn't permit parents to physically pick up the suitcase they're thinking about purchasing. So before you buy, be sure to find out how much that new Dora the Explorer carry-on bag actually weighs. The aforementioned Zuca suitcase weighs just 4 pounds, but generally you don't want to choose suitcases for your young kids that exceed 5 pounds — you're likely to end up carrying a double load. We noticed that many websites hawking kids' luggage don't actually list the weight of the product for sale, so be sure to contact the store for more information when necessary.
Additionally, make sure your luggage fits within your airlines' size requirements. Most pieces do. But boxy or super-size suitcases could incur oversize bag fees, which can cost as much as $175 per bag (Delta's fee for bags measuring 63 to 80 inches in combined length, width and height).
Family Vacation Critic is a participant in the Amazon Services LLC Associates Program, an affiliate advertising program designed to provide a means for sites to earn advertising fees by advertising and linking to Amazon.com.
Our team of parents and travel experts chooses each product and service we recommend. Anything you purchase through links on our site may earn us a commission.