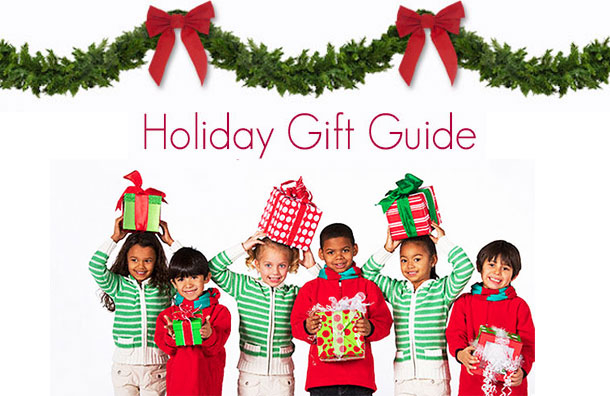 The holidays are approaching at lightning speed, and if you need a little help thinking of gifts for your favorite family travelers this season, we have you covered. Below is our 2013 list of useful (and budget-friendly) gifts for travelers of all ages.
1/10
Nanoblocks
Appropriate for children age 8 and up, these micro-sized building blocks are excellent for compact playtime on the go. The
Nanoblocks
"Sites to See" series features popular travel attractions and destinations that kids can put together, piece by piece! Some of the many destinations and attractions include the
Empire State Building
,
Statue of Liberty
, Chrysler Building, White House and Big Ben.
Approximate Price:
$21.99.
2/10
World Scratch Map
The
World Scratch Map
is a fun way for families to catalogue and commemorate where they"ve traveled. Every time you travel somewhere new, scratch off that section of the map (like a lottery ticket) to highlight the region you visited. You can also let the kids scratch off parts of the map where they"d like to go, and use it as a future family vacation planner.
Approximate Price:
$17.00
3/10
Family Road Trip Box of Questions
Long
road trips
can be tough, but
Melissa & Doug"s Family Road Trip Box of Questions
makes even the most boring and mundane rides more fun and interesting. The box includes activities like license plate maps, state trivia games and 45 conversation-stimulating questions, none of which include, "Are we there yet?"
Approximate Price:
$9.99
4/10
Diva Deluxe Travel Jewelry Case
Jewelry is difficult to pack, and easily lost amongst all your belongings. The Diva Deluxe, by
Keli"s Kreations
, is a compact, stylish way to keep all your earrings, necklaces, bracelets and rings in one place. The alligator-embossed box weighs in at just two pounds and measures 10 inches long, 7 inches wide and 3 inches high, and can be tucked easily into any carry-on bag, brief case or larger travel purse. And for your little traveler, the Diva Petite ($27) is the smaller and more compact version of the Diva Deluxe, and comes in a variety of patterns.
Approximate Price:
$43.00
5/10
ISOTONER Touch Sensor Gloves
Any smartphone user will appreciate a pair of
ISOTONER smarTouch Tech Gloves
this holiday season. Designed using their smarTouch technology, these gloves utilize conductive threading in the thumb, index and middle fingers to make the use of touchscreen devices -- including smartphones, e-Readers and even ATMs -- a breeze. Whether you"re on the slopes, trails or ice, or just hanging out fireside, you"ll always be connected. The gloves come in a variety of sizes and styles for men and women.
Approximate Price:
$31.00
6/10
Sensu Portable Artist Brush and Stylus
While traveling with crayons and watercolors can get messy, art-on-the-go is easy with the
Sensu Artist Brush and Stylus
. These specially designed styluses turn any iPad, smartphone or tablet into a delicate canvas. Utilizing technology that takes things like hair, taper, flexibility and strength into consideration, the crafted "brushes" utilize a variety of apps (available on both iTunes and the Android Market) to help create the most authentic painting experience possible.
Approximate Price:
$39.99
7/10
Road Trip Board Game
Kids love the
Road Trip by Daddy O
board game because it"s fun, engaging and makes time fly! With over 120 Challenge Cards, a 7.5-inch by 20-inch Road Map Board, a 30-sided Alphabet die, 40 "Rest Stop" cards and four retro-styled station wagon game pieces, this trivia-based board game will keep your family entertained for hours, and better yet, teach children some English skills.
Approximate Price:
$24.99
8/10
City-Themed Throw Pillows
9/10
Little Passports
Give your child the gift of travel with a subscription to
Little Passports
. There are two age-variable subscriptions: World Edition (ages 5 to 10) and USA Edition (7 to 12). With each subscription, your children will get to follow Sam and Sofia on their exciting adventures around the world. Each subscription package offers different details, but some include USA field guides, scratch packs, passports and boarding passes, custom letters, a cute suitcase (with monthly stickers!), a disposable camera, access to online information and activities, and much more.
Approximate Price:
From $10.95/mo. to $13.95/mo.
10/10
Around the World Wine Chest
For your family"s of-age traveler, the
Around the World Wine Chest
is essential. The adventurous "chest" entices its recipients with brass details and a world map embossment. Inside, they"ll find a variety of meats, olives, cheeses, crackers and sweets, along with two bottles of wine -- one bottle of Andre Lurton Chateau Bonnet Rouge (Bordeaux), and one bottle of Penfolds Koonunga Hills Shiraz Cabernet.
Approximate Price:
$129.99
Our team of parents and travel experts chooses each product and service we recommend. Anything you purchase through links on our site may earn us a commission.