Renting a home for vacation is an obvious choice for families, big or small. There are options just about anywhere you want to go, from beautiful, beachfront locales to cozy, mountainside cabins. "Oftentimes, choosing a place to go is the hardest part," says Matt Moretti, public relations manager at FlipKey. Before you rent a vacation home for your family — especially if it's the first time — consider these tips.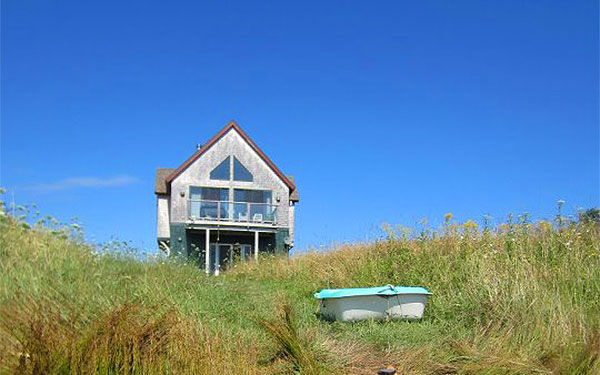 1. Book in Advance
"A big mistake people often make is that they don't book far enough in advance, especially for remote destinations," says Moretti. Plan to reserve your rental home at least nine to 12 months before your intended vacation dates. "Also, be sure to inquire on a few properties if the one you have your heart set on doesn't work out," suggests Moretti.
2. Talk to a Travel Agent
Start with some of your own research — read rental reviews and reach out to vacation homeowners. If you're still unsure how to proceed afterward, consider the help of a travel agent. He or she might refer you to a managed property, such as a residential complex, where someone will be onsite to assist your family should something go wrong. Of course, the travel agent will act in the same way, too, providing any help throughout the duration of your trip.
3. Ask for More Details
If you want to go it alone in the planning process, you need to ask questions — a lot of them. Ask for unaltered photos (even if you've already seen several online) of each room in the house, and get specific numbers – exactly how far is the home from the beach anyway? "Sometimes, getting into an apartment building or finding your villa when they all look similar can be confusing," adds Moretti. "Confirm with the owner how you'll check in and check out, too."
Also, ask the owner how much time (if any) she or he will be at the property — it's not fun to have someone hovering over your quality time with family — and go to them for advice. "You can use the owner as a source of local information, sort of like a concierge," suggests Moretti.
4. Ask for a Deal, Too
Don't be afraid to ask for a deal, especially if you're traveling at a less popular time (shoulder seasons). Chances are, the owner would rather rent out their home for a low price than nothing at all. Some owners will automatically list discounted rates, too.
5. Don't Underestimate Amenities
If you're going away for a week (which is typically the minimum length of stay for vacation home rentals), you absolutely want to have a washer and dryer. You'll likely want a dishwasher, too — nobody wants to hand-wash dishes on vacation. Other amenities for consideration include linens (bedding and towels; otherwise, plan to bring your own), free Wi-Fi, pools, beach gear (chairs and umbrellas), bicycles, canoes or kayaks, convenient parking and outdoor spaces (porches, balconies and the like) – many properties offer all or most of the above.
6. Protect Your Funds
Triple-check all policies. Will the owner provide any sort of refund for poor service? What is the cancellation policy? Are there any extra fees at play? Request the owner answer these questions on paper. You might want to consider an insurance policy (usually available for a small fee), or reserve your stay through a site that offers built-in protection. FlipKey, for example, provides travelers with a $10,000 Peace of Mind Guarantee. "It protects them against a rental not materially matching the description, attempts to enter the property with no owner support, or payment made properly but not received by the owner," says Moretti.
Be sure to confirm your reservation (by phone and on paper) a few weeks before the trip, too — imagine arriving to your vacation home only to find it's been double-booked!
7. Delegate Space Beforehand
Once you've hashed out all the logistics, get the kids involved. Let them choose which rooms they'll sleep in prior to your trip — this will not only get them excited, but will also prevent fights over who gets what once you arrive!
8. Wait to Purchase Extras
Wait to stock up on groceries until after you've arrived — some owners will provide the basics, such as condiments, toilet paper and laundry detergent. You might just be obligated to re-stock anything you've used up before you leave, so it's smarter to buy extras at that point.
More From Family Vacation Critic:
Find a Vacation Home Rental
11 Biggest Vacation Rental Mistakes
6 Super Services for Vacation Rentals
Our team of parents and travel experts chooses each product and service we recommend. Anything you purchase through links on our site may earn us a commission.