Sun, sand and surf—the three must-have ingredients for an awesome vacation. Whether you're ready to download or pack up some books for your next family trip, or you're just in the planning phase for your next family adventure, we've gathered a list of great beach- and ocean-themed reads.
1. Ten Beach Road by Wendy Wax
Three women who have never met find out the financial manager they all had in common has disappeared, along with their life's' savings. As they come together to commiserate, they decide to restore Ten Beach Road, a historic beach house.
2. Blue Jeans and Coffee Beans by Joanne DeMaio
Set on the Connecticut coast, Blue Jeans and Coffee Beans tells the story of Maris, a clothing designer who uncovers an old home movie in the dusty attic of the family beach house, which leaves her feeling nostalgic and ready to finally claim her past.
3. The Forever Summer by Jamie Brenner
In The Forever Summer, we meet Marin, an attorney who seems to have the perfect life, including a dashing fiancé. But in one day, she loses it all. And when a woman claiming to be her half-sister suddenly appears in her life and convinces her to travel to Cape Cod to meet the grandmother she never knew existed, Marin uncovers a series of truths that leave her questioning her whole life.
4. Watch Me Disappear by Janelle Brown
In Watch Me Disappear, Billie vanishes while hiking solo, and her body is never found. Her husband, Jonathan, and teenage daughter, Olive, are left to move on. But then Olive begins having troubling visions that her mother is wandering the beach and is still, in fact, alive. Soon, both Jonathan and Olive discover shocking secrets about Billie's life.
5. Secrets in Summer by Nancy Thayer
Taking place on the shores of Nantucket, Secrets in Summer follows local librarian Darcy, who is stunned to discover her ex-husband and his new family move next door. While navigating this complicated neighbor situation, Darcy is also torn between two handsome and very different men.
6. Safe Haven by Nicholas Sparks
Katie, a woman with a mysterious past, arrives in Southport, North Carolina. Beautiful and aloof, she soon becomes involved with a kind widow and his two kids. As Katie struggles with her dark and terrifying secret, she comes to realize that giving in to love just might offer her the Safe Haven she's been seeking.
7. A Drop in the Ocean by Jenni Ogden
A Drop in the Ocean introduces us to renowned Boston neuroscientist, Anna Fergusson, who gets a crappy present for her 49th birthday: her research lab funding is cut. On impulse, she retreats to a rented cottage on Turtle Island near Australia's Great Barrier Reef. Unexpectedly, she finds herself a surrogate family among her eccentric fellow islanders and meets Tom, a laidback 'turtle whisperer' who wins her heart.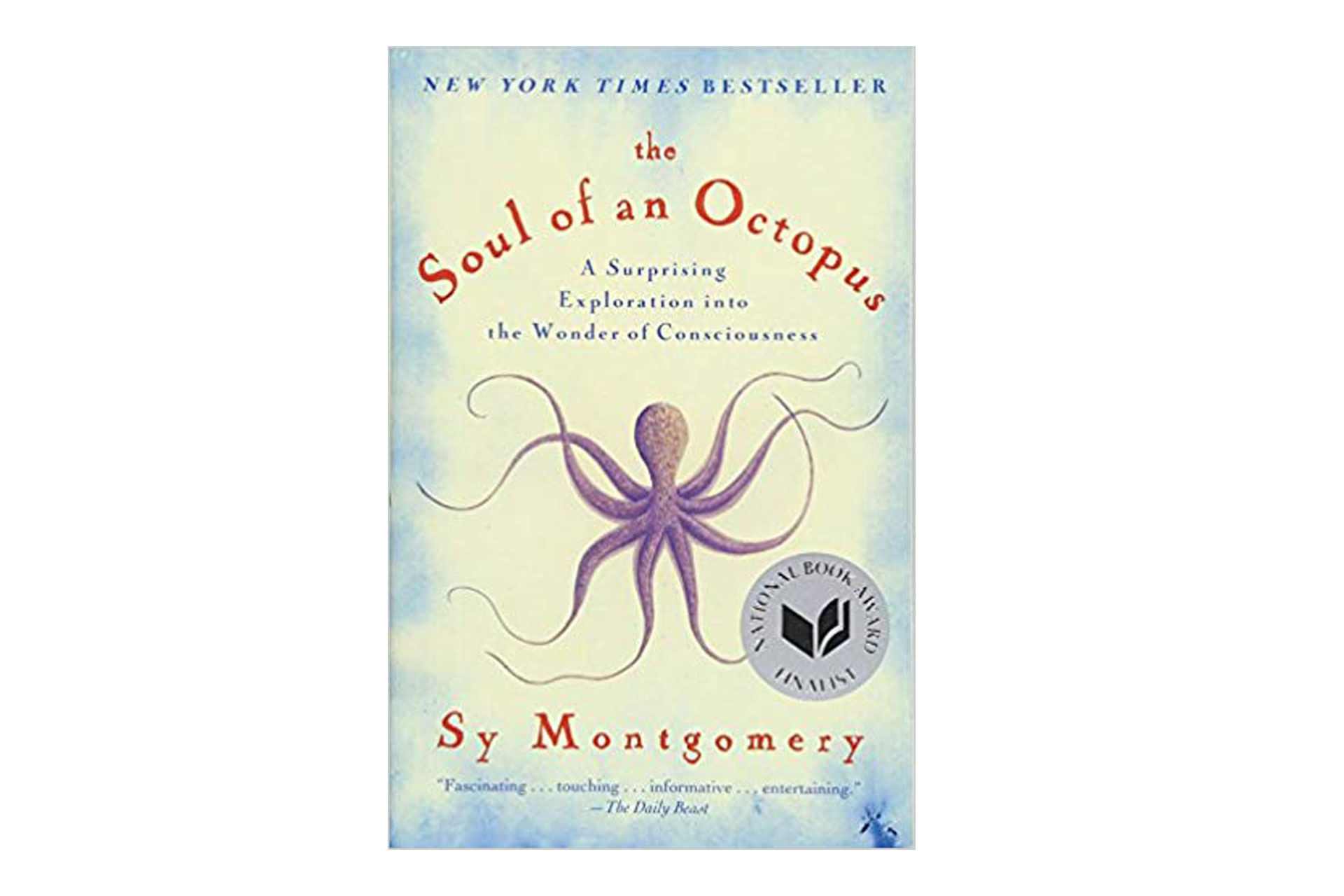 8. The Soul of an Octopus: A Surprising Exploration into the Wonder of Consciousness by Sy Montgomery
Naturalist Sy Montgomery is obsessed with octopi, and after reading her memoir, you just might be, too. Effortlessly blending science and poetic writing, The Soul of an Octopus follows the author from her first aquarium visits in New England to her mesmerizing dives among the reefs of French Polynesia to observe the creatures in their ocean habitat.
9. Dr. Rip's Essential Beach Book: Everything You Need to Know About Surf, Sand and Rips by Rob Brander
Love to surf or swim through huge waves? Dr. Rip's Essential Beach Book is a fascinating handbook that explores beaches around the world—which ones are the safest, how to avoid rip currents, deal with jellyfish stings and even the effect of climate change on our beloved shorelines.
10. Deep: Freediving, Renegade Science, and What the Ocean Tells Us About Ourselves by James Nestor
If you're fascinated by the extreme sport of freediving, you'll love Deep, a memoir about adrenaline-soaked underwater stunts, the athletes that crave danger, and scientists studying the most mysterious places in the ocean.
Montreal-based Wendy Helfenbaum is a journalist, content strategist and TV producer who writes for dozens of digital and print magazines, as well as many brands. Wendy loves cruising, adventure travel and venturing off the beaten path with her husband and teenage son, and she can pack a carry-on bag like nobody's business. Follow her @WendyHelfenbaum.
Our team of parents and travel experts chooses each product and service we recommend. Anything you purchase through links on our site may earn us a commission.