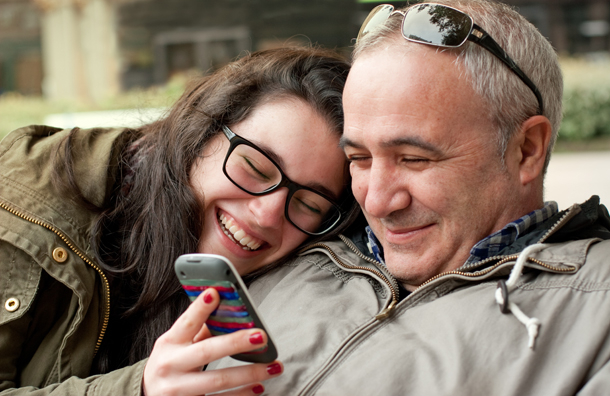 Teenagers can be tough customers when it comes to choosing attractions to visit on your trip. Technology has become an integral part of the teen lifestyle, and many places, from museums to historic sites, have reacted to the times by incorporating more interactive and digital elements to their offerings.
Inevitably, you will find video arcades and gaming lounges in hotels, resorts and on cruise ships. But we've found museums and experiences that take it one step further, by making technology a tool for engagement, education and entertainment.
Written by Traci L. Suppa
1/12
Discovery World Science + Technology Center
Discovery World
is a 120,000-square-foot facility located in
Milwaukee
that includes interactive science, technology and freshwater exhibits, learning labs, theaters, television and audio studios, and fresh and saltwater aquariums.
The touch technology is concentrated in the Techno Jungle, where exhibits allow kids to operate the Metasys building automation system. You can lie on a bed of nails, and get behind the wheel of an electric car. In the Hive 3D Environment, you'll walk through a virtual environment that responds to your actions. A live theater show, TESLA LIVES!, offers demonstrations of light, power and magnetic fields, at times filling the stage with 20 million volts of electricity.
2/12
Kennedy Space Center Visitor Complex
The
Kennedy Space Center
Visitor Complex, located in Kennedy Space Center, Florida, is a vast smorgasbord for anyone interested in space; so vast that an entire day is barely enough to experience all the attractions and exhibitions devoted to America's space program. For the best hands-on opportunities, dedicate a few hours to Space Shuttle Atlantis, a 90,000-square-foot attraction focused solely on NASA's 30-year Space Shuttle Program.
More than 60 touch-screen experiences simulate the technical challenges and complexity of the space shuttle program, and allow visitors of all ages to play astronaut. Among other activities, teens can conduct a virtual spacewalk; dock to the ISS; create sonic booms; glide down the Re-entry Slide; land the orbiter; and manipulate the robotic Canadarm. For more intense thrills, the Shuttle Launch Experience is a simulator replicating the sights, sounds and sensations of a shuttle launch.
3/12
MagiQuest
MagiQuest
, located in
Myrtle Beach
, is the "world's largest live action game" and is perfect for kids interested in Harry Potter and all things mystical. While this is the largest MagiQuest location, and one of two Mega Kingdom Realms, there are three smaller Kingdom Realms, and 10 Forest Realms, which are located within the Great Wolf Lodge indoor water parks nationwide. During your first visit to any of these, you choose your Magi name, and purchase your own casting wand to keep. The wands interact with video screen kiosks and the sets within each location, while storing your personal information and game progress for future visits.
There are 45 quests, during which you can enchant objects, befriend a pixie, learn from an ancient wizard, battle a goblin or outwit a dragon. In this multi-level, labyrinthine space, nearly every tree, column, cauldron or crystal formation interacts with the chip in your wand, producing sound and special effects. You earn spells and skills in order to complete each adventure, as you work your way to becoming a master.
4/12
The Cleveland Museum of Art
In 2013, the ground-breaking Gallery One opened at the Cleveland Museum of Art in
Cleveland
and was an instant hit for its innovative combination of art, technology and design. Art can be appreciated and understood in an entirely new way in this interactive, 13,000-square foot space. A 40-foot, multi-touch MicroTile Collection Wall -- the nation's largest multi-touch screen -- can be used by 16 visitors at one time to manipulate thumbnail images of the museum's 3,500 works in its permanent collection. Using the museum's ArtLens iPad app, visitors can link to the wall to create their own favorites.
The Strike a Pose touch screen invites visitors to match the pose of a sculpture they see on the screen, while a motion sensor records their pose and determines how well it matches. Build in Clay lets you knead, roll and cut virtual clay. For younger children, Studio Play offers stations with easels and puppet theaters.
5/12
Sony Wonder Technology Lab
The Sony Wonder Technology Lab (SWTL) in
New York City
is a four-story, interactive technology and entertainment museum operated by Sony Corporation of America. There are 61 permanent exhibits, supplemented by programs such as the Sci-Tech workshops on digital robot animation or solar powered racing car builds; screenings of full-length movies and HD shorts on the state-of-the-art 4K home theater projector. Even better: admission to the SWTL is free, but you need to reserve your space at least one week in advance.
6/12
The Tech Museum of Innovation
"The Tech," as it's called, is a hands-on technology and science museum located in the technology capital of Silicon Valley, San Jose, California, in a new 132,000-square-foot mango- and azure-colored building with an IMAX dome theater at one end. Hundreds of exhibits, many of which are original or custom made, provide experiential learning opportunities to understand how various technologies affect our everyday lives.<br.
The themes range from clean energy to biotechnology. Popular permanent exhibits include Genetics: Technology with a Twist, Earthquake Platform, and Jet Pack Simulator. NASA's Hubble Space Telescope is a central feature in the space exploration area. Each year, new traveling exhibitions add to the offerings.
7/12
The Computer History Museum
In telling the history of computing, not only are the very first computers from the 1940's and 1950's on display at the Computer History Museum, located in Mountain View, California, but also a collection of 1,100 artifacts. You'll see a replica of the Babbage Engine, the first automatic computing engine designed by Charles Babbage in the 1800's. There are 19 separate alcoves comprising the exhibit Revolution: The First 2000 Years of Computing. Each is dedicated to a different aspect of computing and features an iconic object, such as IBM Watson and the original Jeopardy! stage set, where the computer competed against live contestants on the television program in 2011.

On its website, the museum also presents online-only exhibits, like Visible Storage and Mastering the Game, which complement the facility's physical exhibits.
8/12
Discovery Park of America
At this multi-million dollar complex in Union City, Tennnessee, more than 70,000-square-feet of exhibits focus on science and technology, as well as nature, history and art. Techies enjoy stepping into the "interactive starship theater," with its 160-degree dome screen. Here, you can launch a spaceship from Earth and steer it through the planets and stars. A NASA solar scope provides live images of the earth, while answering questions about meteorites and the moon. There's also a 20-foot generator model that converts energy into electricity, as well as exhibits on solar power, fuel and heat.

Other highlights of the museum include an earthquake simulator, 60 years of American automobiles, a 60-foot replica of the human body with a 30-foot slide, gardens, train station and more.
9/12
roboworld at Carnegie Science Center
The
Carnegie Science Center
in
Pittsburgh
opened roboworld, the world's largest permanent robotics exhibition, in 2009. This $3.5-million exhibition occupies 6,000 square feet, with three distinct areas featuring robots sensing, thinking and acting.
You're greeted by Andy, a life-sized RoboThespian who can be programmed to speak and move via a touch screen. There are interactive exhibits describing, replicating and demonstrating various concepts and technologies, like sonar range finders, radar and "lidar" (long-range distance sensor for robotic vehicles). There are also thermal imaging displays, object-tracking systems, medical bots and a robot mapping exhibit where you program a mobile robot across the floor via a touch screen. Practically every exhibit has some interactive component, so you could spend hours just in roboworld. But leave time for the other Science Center exhibits, especially the adjacent model train village.
10/12
RevQuest at Colonial Williamsburg
Using your phone, and your ability to send and receive text messages, your family can solve a riddle that could save the American Revolution. That is, if you're visiting
Colonial Williamsburg
, and you're playing RevQuest, an interactive spy adventure. As you crack codes, decipher clues and navigate through the Revolutionary City, players work as agents for the American Revolution in search for the best ally to help in the fight for independence. Questors gather clues and interact with the site's costumed interpreters. Once you complete your online mission, your quest continues in the streets of the historic area. If you're successful, you just might change the course of history.
New chapters in the RevQuest game are introduced periodically for the benefit of repeat visitors.
11/12
Gettysburg National Park iPad Tour
The Battle of
Gettysburg
was a turning point in the Civil War and the inspiration for President Lincoln's Gettysburg Address. With the InSite Gettysburg tour kit rental, your self-guided tour -- with a specially configured iPad -- immerses you in these events. You"ll follow a 16-stop route, while the iPad plays live battle video and audio with special effects at key points.
Shannon Entin, a mom of two who blogs about her family"s travels at 100 Routes Across America, used this program and her children loved it. "There aren't a lot of kids who love reading every explanation on every historical marker, but InSite Gettysburg turns that concept on its head and makes it engaging and exciting," says Entin. "One of the most striking examples was the Gettysburg Address. Sure, you can stand on the hill overlooking the cemetery and imagine Lincoln giving his historic speech, but we pointed the iPad toward the hill and could actually see and hear Lincoln. It was absolutely amazing."
12/12
Urban Adventure Quest Tours
Part game, part city tour, Urban Adventure Quest is an interactive adventure facilitated by your smart phone. You'll find guided tours available in 25 cities across the U.S. and Canada, including popular destinations like
New York City
, as well as places like
Austin
,
Portland, Oregon
, and
Salt Lake City
, Utah.
The daylight tours, which average two to three miles and take between two and four hours, lead your team through a city as you solve clues and complete challenges while seeing the sights and learning local history. Points are tallied for correct answers, and ultimately determine which team "wins." Even locals playing in their own hometowns have raved about discovering hidden gems they never knew existed.
Our team of parents and travel experts chooses each product and service we recommend. Anything you purchase through links on our site may earn us a commission.