If you can't take a cruise, these nautical hotels are the next best thing. Heck, even if you can take a cruise, these properties — some of which actually resemble ships — are worth a visit with kids.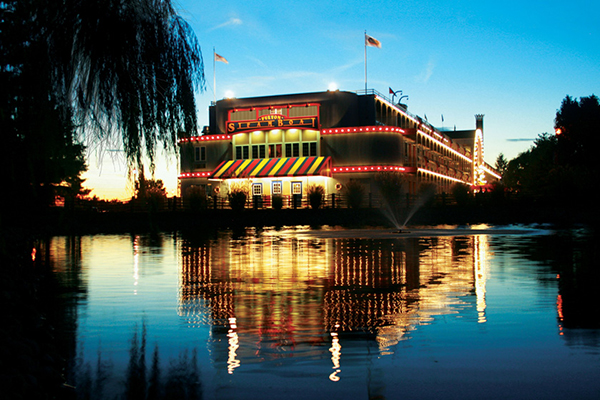 Fulton Steamboat Inn
The Fulton Steamboat Inn, located in Lancaster, Pennsylvania, resembles a steamboat both inside and out, and is even situated on a lake. Guests — referred to as "passengers" — stay in nautical- or Victorian-themed rooms, located on three "decks": Promenade Deck, Observation Deck and Sun Deck. Children ("Junior First Mates") receive sailor hats upon arrival, and enjoy free ice cream at the onsite restaurant, Huckleberry's.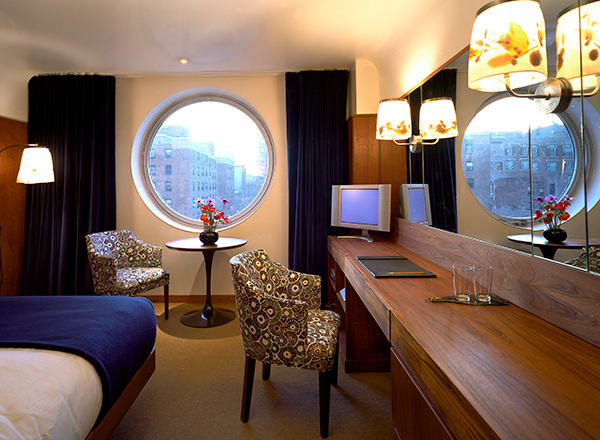 The Maritime Hotel
Guestrooms at The Maritime Hotel in New York City make guests feel as though they're on a cruise ship, with circular windows that look exactly like portholes. Guestrooms also feature free Wi-Fi, and there's an onsite restaurant by Mario Batali.
Argonaut Hotel
Located in San Francisco's Fisherman's Wharf, Argonaut Hotel fittingly features a nautical theme — particularly in guestrooms and suites, which feature porthole mirrors. The hotel, formerly owned by Kimpton, is also located in the same building as the San Francisco Maritime National Historic Park Visitor's Center and Museum.
B Ocean Resort Fort Lauderdale
Formerly the Yankee Clipper, this beachfront hotel looks like a ship on land. It became B Ocean Resort Fort Lauderdale in 2014, and is undergoing extensive enhancements. Just like cruise ship cabins, many guestrooms and suites feature views of the ocean (plus in-room snack trays and free Wi-Fi).
More From Family Vacation Critic:
Disney Cruises for Families
9 First-Time Cruise Tips for Families
Cruising with Kids: Your Guide to Kids' Clubs
Our team of parents and travel experts chooses each product and service we recommend. Anything you purchase through links on our site may earn us a commission.