Taking a summer vacation is a classic (and much-needed) family tradition. Yet, it can be downright miserable to visit some destinations in the summer, with large crowds and high prices making them less than desirable. Here are 10 destinations to avoid in the summer and visit in the spring, fall or even winter instead.
1. San Francisco
Unlike other destinations that are too hot in the summer, the City by the Bay can actually be chilly in the summer months. The coastal fog clashes with warmer area inland to leave San Francisco wet and cold. Plus, in June and July the famous sea lion residents of Pier 39 head south to their breeding grounds on the Channel Islands. Kristin Luna from Camels and Chocolate suggests that "San Francisco is best enjoyed in September and October during that glorious Indian summer."
2. Yosemite National Park
Visiting national parks is a popular summer family road trip… too popular in some instances. Yosemite National Park has become so busy in the summer that "traffic jams can often stop cars entering the park on summer weekends for hours," according to Leslie Harvey from Trips with Tykes.
Related: 8 National Parks That Are Better in the Winter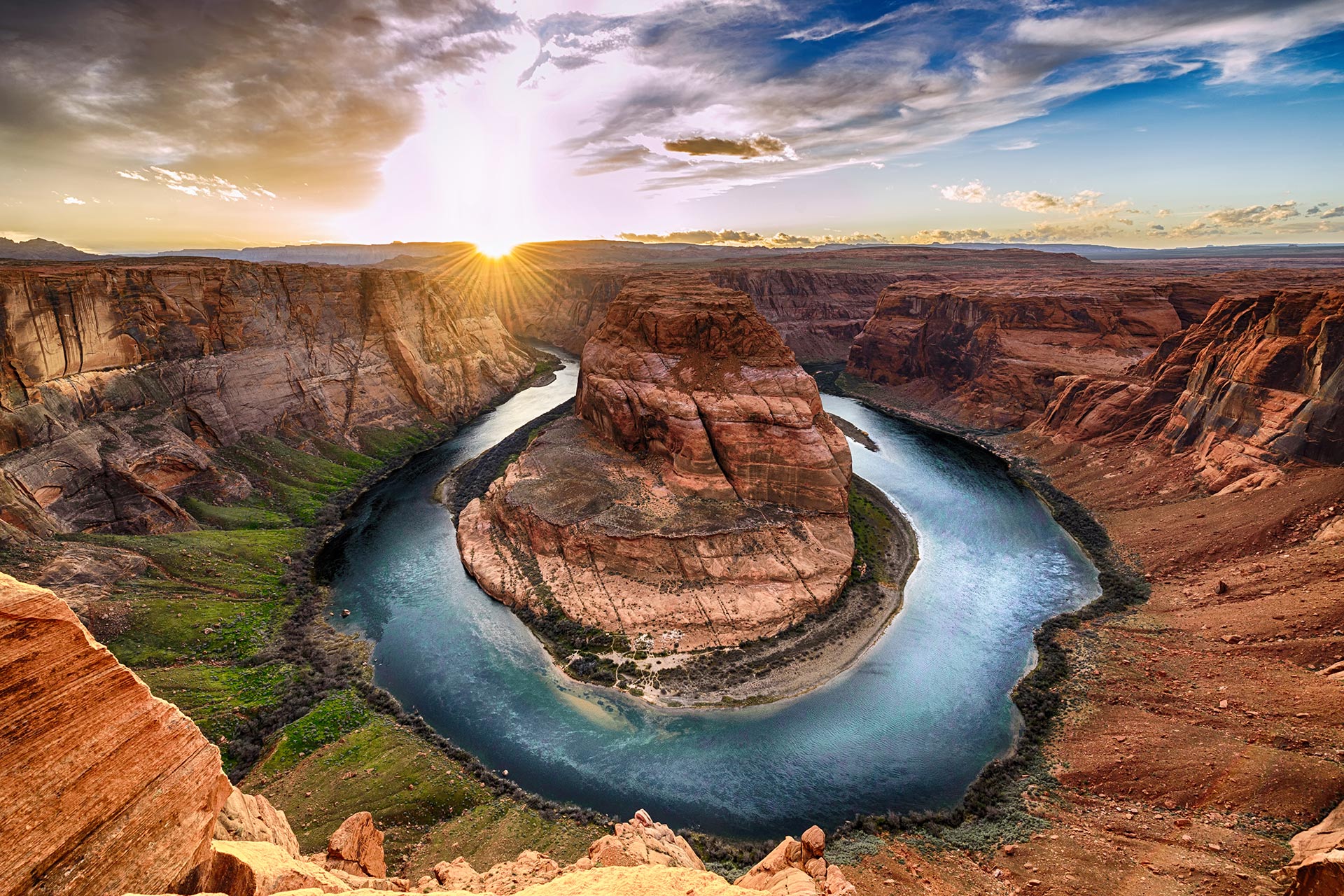 3. Grand Canyon
Summer delivers the trifecta to the Grand Canyon… extreme heat, summer storms, and crowds. The summer rush of tourists means finding accommodations can be tricky, and you will need to utilize the shuttle system to get around the park. Keep in mind that while temperatures can vary at different elevations, temperatures at the bottom of the canyon in the summer can exceed 100 degrees Fahrenheit, which is mighty hot for hiking back up to the Rim.
4. Caribbean
The good news about visiting the Caribbean in the summer is that you can find some really good deals. The bad news is that rainy season may just wash out your beach vacation, and late summer marks the beginning of hurricane season. If you do plan a trip, be sure to invest in travel insurance.
Related: 8 Underrated Caribbean Family Vacations
5. Barcelona
Barcelona has seen a huge increase in tourism over the last decade and locals have responded in protest. This frenzy reaches its height in the summer when cruise ship passengers and other visitors flood the city. Many local businesses close in August, too. "If you want to experience Barcelona like a local, visit in late spring or fall."
6. Florence
Summer in Florence means hordes of day trippers from cruise ship excursions and families fulfilling their dream of staying in a villa in Tuscany. The crowds have become so bad at the Uffizi and Accademia museums that even those with skip-the-line tickets can wait 45 minutes to enter. If you do plan a visit, stay overnight so you can enjoy the relative quiet of the city in the early morning and evening before and after the daytrippers descend.
Related: Which European City Is Best for Your Teen?
7. Venice
All cruise ports suffer from overcrowding in the summertime, but Venice's unique layout of canals and bridges makes the crowds feel even more suffocating. Add to the mix high humidity and stiflingly hot temperatures and you are not going to experience Venice at its best. If you do plan a visit, consider spending time on the lagoon and staying on one of the other islands to catch a break from the masses.
8. Dubrovnik
Croatia was already gaining in popularity when HBO's "Game of Thrones" thrust Dubrovnik onto the scene as the filming site for King's Landing. This small, walled city has trouble managing all the eager visitors and fans, and when the sun is beating off of all that stone, tourists may feel like they are in a brick oven. To avoid the worst of the heat and cruise ship crowds, visit in September or October.
Related: 12 Best Movie Destinations for Families
9. Thailand
The Southwest monsoon season runs from May through October and affects popular beach destinations like Phuket. Even if you can avoid the rain by visiting other parts of Thailand, hot and humid days are still in store for your trip. To avoid the heat, visit from November through April.
10. New Zealand
The Southern Hemisphere enjoys their winter season from June through September. While temperatures may still be mild in Australia, New Zealand lies further south and experiences greater weather swings. Temperatures in July range in the 40s and 50s Fahrenheit and New Zealand can also experience a lot of rain during that time. It is great if you want to go skiing on the South Island, but if you want to fully enjoy this outdoor adventure destination, you may prefer it when it is a bit warmer.
More From Family Vacation Critic:
8 Family Vacation Destinations on the Rise
10 Touristy Family Vacations That Live Up to the Hype
Our team of parents and travel experts chooses each product and service we recommend. Anything you purchase through links on our site may earn us a commission.