When many of us think of national parks, we think big — Yellowstone, Yosemite, and of course, the Grand Canyon. But with more than 400 areas in the National Park System, many parks get overlooked or remain unknown to families across the U.S. They shouldn't. Skip the crowds at the big-name parks and choose one of these underrated U.S. national parks for your next family vacation.
1. Theodore Roosevelt National Park
Skip the crowds at the big-name parks and head to this national park located in Medora, North Dakota. Theodore Roosevelt National Park offers beautiful scenery, wonderful wildlife viewing and easy hikes for the kids. In the park's South Unit, visitors can travel the 36-mile scenic drive to take in those gorgeous views and spot some wildlife. Next to the South Unit Visitor Center, check out the Maltese Cross Cabin, Theodore Roosevelt's first ranch cabin, to see how he lived when he first visited this area. With more than 70,000 acres in the Dakota Badlands, there is still more to see and do! Explore the park by its many hiking and biking trails, take a horseback ride, or hit the waters of the Little Missouri River for some canoeing or kayaking.
Recommended Hotel: AmericInn Lodge & Suites Medora
2. Capitol Reef National Park
Families who want to experience a little bit of everything in one place should definitely visit Capitol Reef National Park in south central Utah. On the scenic front, Capitol Reef contains natural beauty that rivals that in the Grand Canyon. Thanks to its location in the Waterpocket Fold, a geologic monocline (basically a wrinkle on the earth's surface) that extends for nearly 100 miles, the park overflows with cliffs, canyons, domes and bridges at every turn. Visitors can explore the park via nearly 200 miles of marked frontcountry trails and backcountry routes, travel by horseback, or try some rock climbing.
Recommended Hotel: Capitol Reef Resort
3. Rocky Mountain National Park
In addition to scenic views that seem to be a standard at just about every national park, Rocky Mountain National Park also features a varied landscape with valley meadows up to evergreen forests, and, at the highest elevations, the alpine tundra. As you journey through this 415-square-mile park in Colorado, you can see and experience the changes in plant life and wildlife as the elevation increases, eventually reaching 14,000 feet above sea level. While the elk are some of the most popular animals here, it's not uncommon to also spot bighorn sheep and mule deer, as well as 280 bird species.
Recommended Hotel: Hotel Estes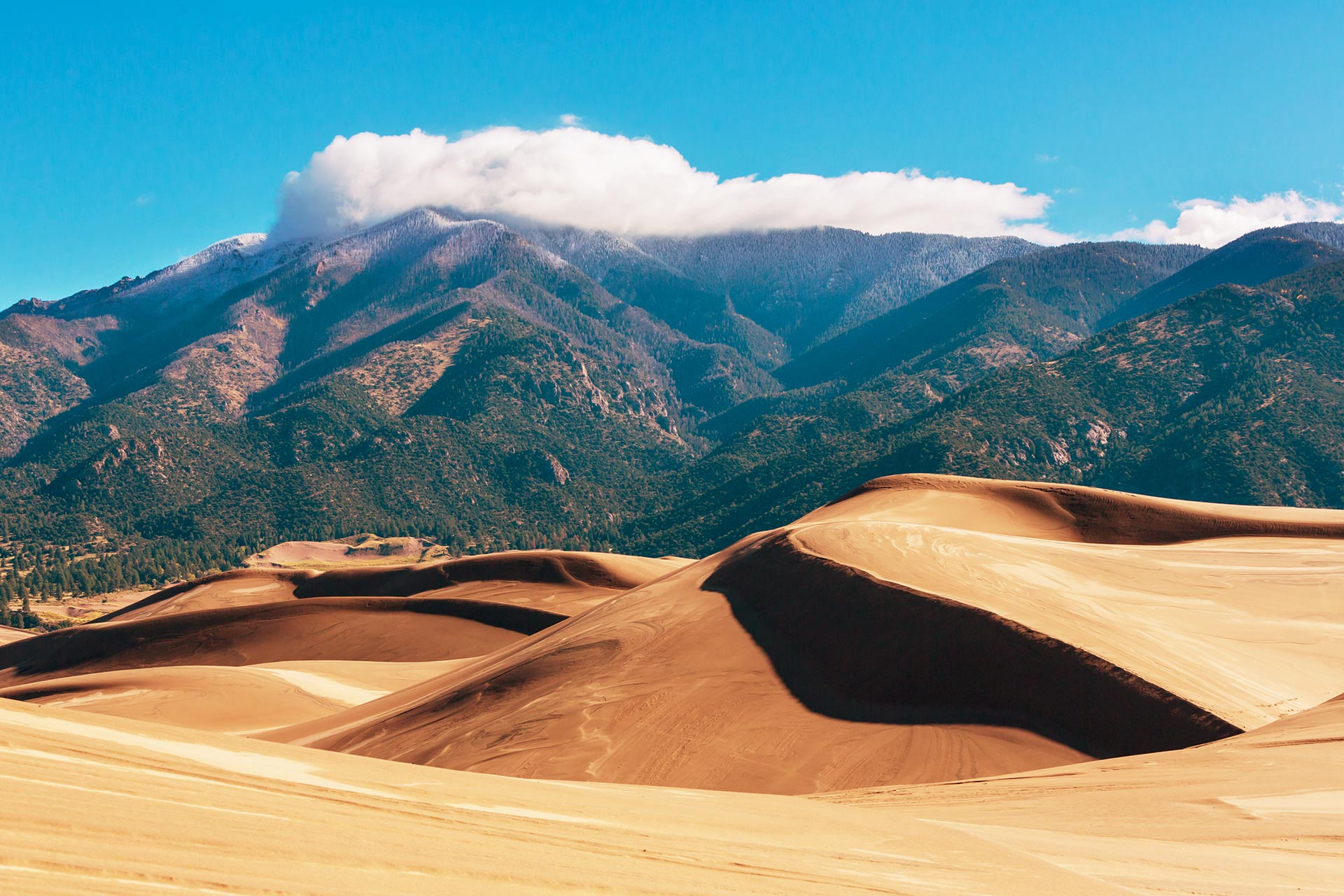 4. Great Sand Dunes National Park
Say the words "sand dunes," and most people think of the beach. A few may actually think of deserts. But rarely do they think of Great Sand Dunes National Park just north of Alamosa, Colorado. Containing the tallest dunes in North America, Great Sand Dunes is actually a high-elevation park in the Rocky Mountains. Elevations span between 7,515 feet and 13,604 feet above sea level, and, as a result, families can experience two or three different ecosystems during their visit. Plus, where else can you go sand sledding or sandboarding? Of course, you can enjoy more traditional outdoor activities like hiking, backpacking, horseback riding and splashing around in Medano Creek.
Recommended Hotel: Great Sand Dunes Lodge
5. Hot Springs National Park
Unlike many national parks that span acres and acres of wide open spaces, forests and mountains, Hot Springs National Park is located in downtown Hot Springs, Arkansas. As the name suggests, Hot Springs was named for the many hot springs in the area. Many bathhouses popped up to serve visitors coming to experience the waters; today, eight of these structures remain. Families visiting the park can see how the bathhouses used to function at Fordyce Bathhouse, which serves as the visitor center. And, because the park also includes more than 5,000 acres in the surrounding mountains, you also can enjoy the great outdoors by hiking one of the park's 26 miles of trails, drive one of the scenic mountain roads, or even camp at Gulpha Gorge Campground.
Recommended Hotel: Embassy Suites by Hilton Hot Springs
6. Isle Royale National Park
Surrounded by Lake Superior, Michigan's Isle Royale National Park is actually a remote island accessible only by ferry, seaplane or private watercraft. Once in the park, there are many ways to see all the park has to offer. For instance, families can go hiking, or, for a more intense adventure, gear up for backpacking and camping. Take advantage of the park's unique location by scuba diving around the island, where you'll find the most intact collection of shipwrecks in the National Park Service. Fishing and boating also are very popular. For visitors wanting to dig deep into the park's history, natural beauty and wildlife, take one of the guided tours.
Recommended Hotel: Rock Harbor Lodge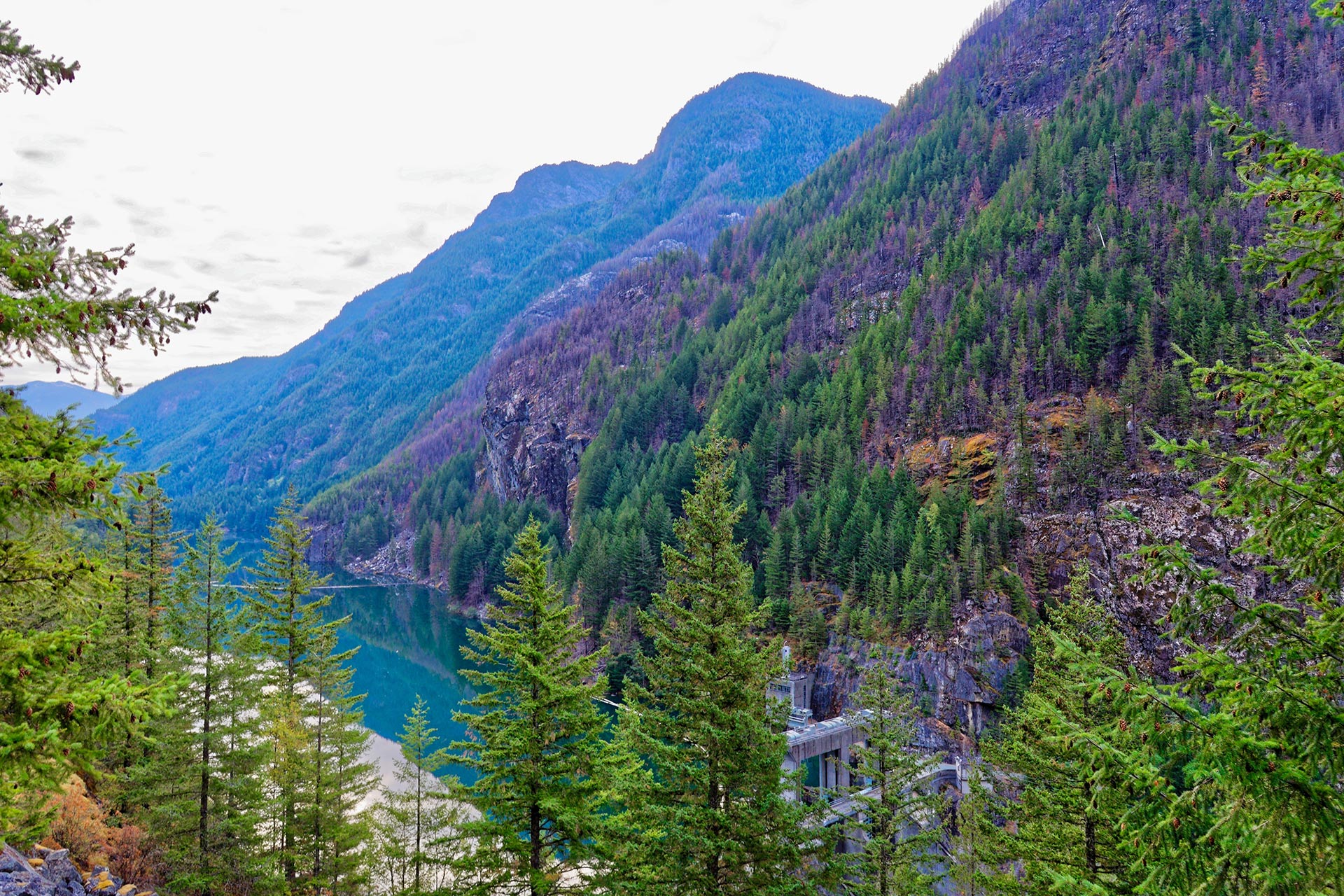 7. North Cascades National Park, Washington
Less than three hours from Seattle, North Cascades National Park features an interesting mix of nature with mountaintops covered in glaciers, a temperate rainforest and a dry ponderosa pine ecosystem. Families can learn more about these varied landscapes by participating in one of the many ranger-led programs and naturalist tours offered during the summer. For exploring on your own, head out in the park for hiking, horseback riding, climbing, picnicking, backpacking or camping. If you want a more relaxed excursion through the park, enjoy the scenic drive along the North Cascades Highway, which includes several overlooks that offer panoramic views.
Recommended Hotel: Stehekin Valley Ranch
8. Big Bend National Park
In southwest Texas alongside the Rio Grande, Big Bend National Park offers families an opportunity to walk in the same footsteps shared by pioneers, ranchers, miners and Native Americans from decades gone by. Learn about the many sea fossils and dinosaur bones found in the park that document the wildlife that used to roam the land. In fact, one of the must-see attractions in the park is the Fossil Discovery Exhibit, which outlines the geology of Big Bend and includes some of the fossil finds from within the park. You also can spot current wildlife residents by hiking 200 miles of trails, or enjoy scenic drives on more than 100 miles of paved roads.
Recommended Hotel: Chisos Mountain Lodge
9. Congaree National Park
As a result of the waters flowing from the Congaree and Wateree rivers moving through the park's floodplain, Congaree National Park is the largest intact expanse of old growth bottomland hardwood forest remaining in the southeastern United States. This means visitors can wind their way through differing forest communities, watch a wealth of varied wildlife and enjoy some water sports, too. In fact, a canoe or kayak trip down Cedar Creek provides a firsthand look at the park's interesting inhabitants and ecosystems. In addition, you also can go hiking, fishing or camping.
Recommended Hotel: Candlewood Suites Columbia/Ft. Jackson
10. Mammoth Cave National Park
A different twist on the national park, Mammoth Cave National Park in south central Kentucky truly lives up to its name. The world's longest known cave system, Mammoth Cave contains more than 400 miles of explored caverns. Guided tours are offered so visitors can not only go deep inside these expansive chambers, but also learn about the area's history and the people who lived nearby. Because the park also includes the grounds above the caves, as well as the Green River valley, families also can enjoy hiking, biking, horseback riding and camping.
Recommended Hotel: Hilton Garden Inn Bowling Green
Our team of parents and travel experts chooses each product and service we recommend. Anything you purchase through links on our site may earn us a commission.