Picture this: you can sleep in a giant, fluffy bed, by yourself, and slowly wake up whenever you're ready. You can enjoy a delicious breakfast (and every meal, for that matter) while it's still hot. You can enjoy a long, hot shower; no one will complain or ask if you're done yet. You can chat and laugh with friends without a single interruption (sans the waiter asking if you'd like another glass of wine), and you can enjoy an indulgent massage in peace and quiet. There's nothing you can't do on a spa getaway.
Taking a spa getaway with friends or solo is what you need for a much-deserved break. It's not just about that deep-tissue massage, facial or pedicure—it's about recharging completely. Give yourself permission to be pampered—after all, relaxed and freshly massaged moms are the best moms!
Pamper yourself (and/or treat a mom you know) post-quarantine with one of these spa getaways for moms who need a break!
1. Imanta Resort – Punta de Mita, Mexico
For the ultimate spa getaway in nature, visit this Relais & Chateaux resort and spa along Mexico's Riviera Nayarit. The exclusive suites and casas at Imanta Resort offer amazing jungle, mountain or beach views out of floor-to-ceiling windows and glass doors that surround each room. Private pools, a private beach, hikes and adventure tours await at Imanta. But for the ultimate in relaxation and luxury, the outdoor spa is the spot! What makes this spa different from many is that it's located entirely outdoors. With the sound of the ocean waves breaking and the breeze rustling through the palm trees above, relaxation is instantaneous no matter which treatment you choose. After your treatment, sit in a quiet area among the jungle trees or take a walk along the beach.
2. The Historic Davenport Hotel – Spokane, WA
For a little bit of history and old-world charm in your spa getaway, visit the Historic Davenport Hotel in Spokane, Washington. Stepping into the grand lobby of this historic hotel will bring you back to a time when there were no smartphones for teenagers to track you down while on your spa getaway! At the Davenport Spa, you can relax in a fluffy bathrobe while drinking a complimentary glass of Champagne. Enjoy the cozy fireplace and aromatherapy steam room before your treatment, which can be anything from massages and facials, to body wraps and manicures. After your spa treatment, you can enjoy an uninterrupted, sleep-filled night in one of the famed "Davenport Beds." They feature a custom-made down pillow top mattress and the finest Frette Italian linens. The beds are so outstanding, you can purchase them in the gift shop (yes, the bed!) or just the linens, which may fit better in your suitcase.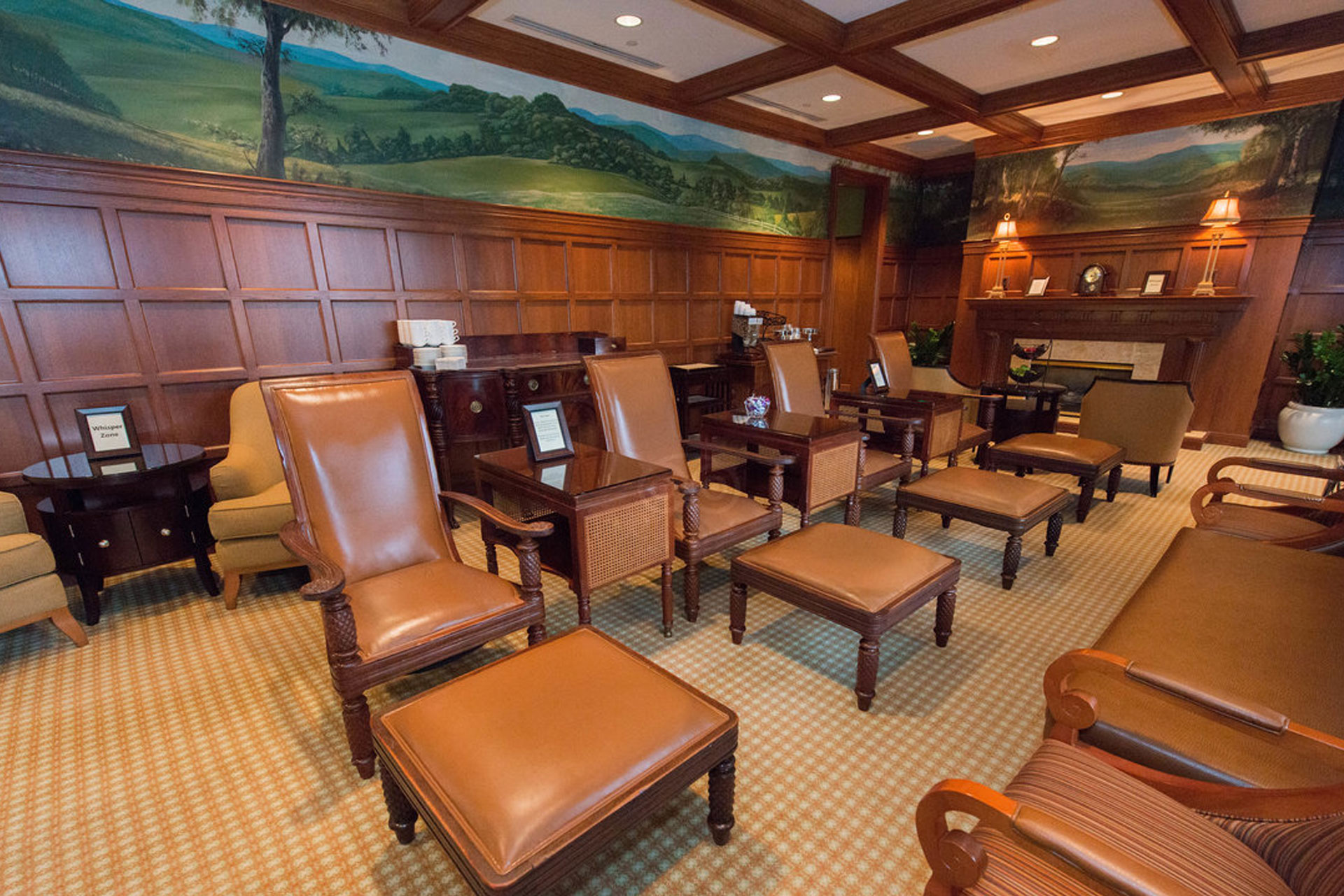 3. The Hotel Hershey – Hershey, PA
Whether you visit in the winter or the summer, a spa getaway at The Hotel Hershey in Hershey, Pennsylvania, is always a good idea. In the winter, moms can gather by the large fireplaces in the bar/lounge area, as well as in the spa itself, while gazing out the large windows at the picturesque, snow-covered views. Or in the summer months, lounge by the outdoor pool to soak in the warmth before your spa treatment. There's also an indoor pool (where it's always a humid 80 degrees Fahrenheit), so no matter the weather, sitting at the pool is a great addition to a spa weekend here. There are a large variety of spa treatments available, including—you guessed it—chocolate massages, facials and body scrubs. After all that relaxation, if you're looking for some thrills, head across the street to Hersheypark for some amusement park rides without the kids. We won't tell!
Related: 10 Momcations We're Dreaming About Right Now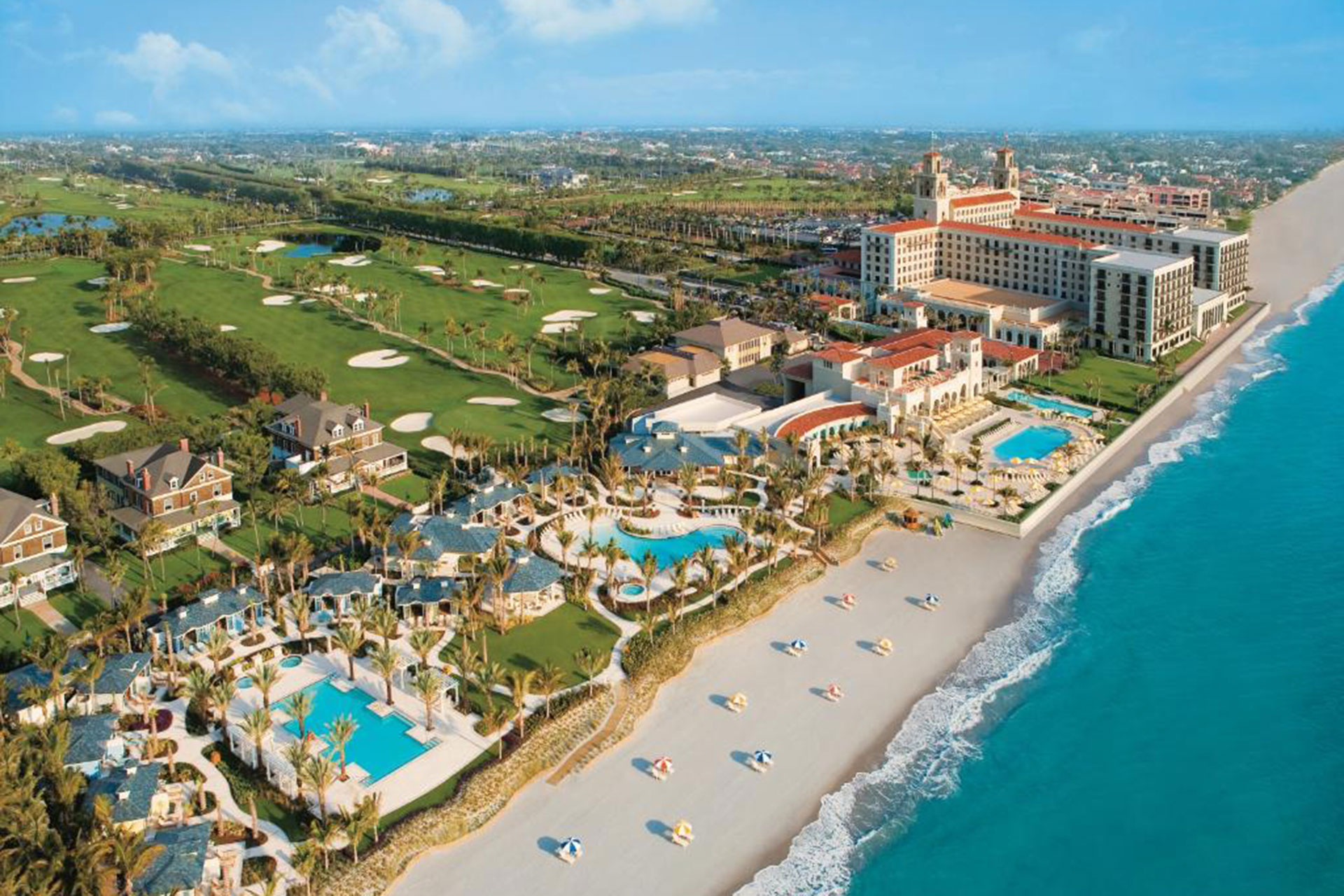 4. The Breakers – Palm Beach, FL
This grand dame of a beach resort is located along Florida's East Coast in Palm Beach. There are multiple pools (one of which is adults-only), tons of places to lounge and read a book or take a nap, and a half-mile of private, white-sand beach and turquoise ocean waters at The Breakers. Enjoy water sports, tennis, golf, shopping and numerous restaurant options, all onsite. The indoor-outdoor spa allows guests to relax under the sun or in silence, but tranquility is always the priority. Massages, facials, scrubs and manicures are readily available on this spa getaway. And before heading to dinner, visit the hair salon for a blowout, updo or makeup application. A spa getaway at the beach is really the ultimate getaway for moms who need a break.
5. The Greenbrier – White Sulphur Springs, WV
For a spa getaway that includes tons of other activities to do without ever leaving the resort, consider The Greenbrier in West Virginia. No matter the season, the activities are boundless at The Greenbrier, which is also home to a declassified Cold War bunker formerly utilized by U.S. Congress. Today, you can tour the bunker. Just a few of the other activities that may be of interest on a spa getaway include bowling, ziplining, carriage rides, fishing, ice skating, hiking, horseback riding, kayaking, mediation, off-road driving, whitewater rafting, paddleboarding, shopping, nightly movies and much, much more.
But remember this is a spa getaway and the Greenbrier Spa has been rejuvenating moms since 1778 with its White Sulphur Springs water. You can soak in the healing properties of the native sulphur mineral waters prior to your treatment or visit the steam room, sauna or mosaic-tiled indoor pool. This spa focuses on hydrotherapy and the use of local, mineral-based products. There are a large assortment of treatment options including massages, facials, body wraps, detoxifying bath soaks, salt-stone treatments, sugar scrubs, spray tanning and more.
6. Fairmont Banff Springs – Banff National Park, Alberta, Canada
Snuggled between the Rocky Mountains and Lake Louise and located in the heart of Banff National Park, the Fairmont Banff Springs offers the ultimate in luxury with views and an atmosphere that can't be beat! A spa getaway at Canada's "Castle in the Rockies" will have any mom feeling like a queen. The resort's Willow Stream Spa combines alpine air and mineral waters to soothe muscles, awaken senses and quiet the mind. Visitors will find three waterfall treatment whirlpools, an indoor European mineral pool, an outdoor saltwater pool, sauna and a fireplace resting lounge. Massages, body wraps and scrubs, an herbal bath, hair, makeup and nail services, and facials are just a few of the options available at the spa. Once you've reached your desired relaxation level, head outside to marvel at the emerald waters of Lake Louise, where you can kayak, and the snow-capped Rocky Mountains, where you can hike or ski. This year-round Canadian luxury resort is ideal for a spa getaway with friends, your spouse or a solo trip.
Related: 16 Best Mother's Day Gifts
7. Sedona Rouge Hotel and Spa – Sedona, AZ
To really rejuvenate and recharge on a spa getaway, visit the Sedona Rouge Hotel and Spa in Arizona. With stunning views of the Red Rocks and the starry night sky, visitors can re-center themselves with daily yoga, swims in the heated pool or long chats by the outdoor fireplace. Spa treatments include massages, reflexology, herbal wraps, facials and more. The resort offers a three-day, two-night wellness retreat that's perfect for the mom who needs a break.
8. The Coeur d'Alene Resort – Coeur d'Alene, ID
Situated on the shores of Lake Coeur d'Alene in Idaho, The Coeur d'Alene Resort offers lake, marina and mountain views. Along with a plethora of spa treatments, you can enjoy paddleboarding, kayaking, boating, shopping and golf. The resort is home to the world-famous floating green, which is only accessible by boat, at the 14thhole. Test your skills on the par 3 hole after a nice massage to loosen up your swing. The spa treatments at Coeur d'Alene center around water so try a scrub or body wrap, or a water wellness treatment like the Waterfall Massage, which is a full body massage under a gentle waterfall. Does it get any more relaxing than a waterfall?!
9. Omni Rancho Las Palmas Resort and Spa – Rancho Mirage, CA
Located less than 30 minutes outside of Palm Springs, the Omni Rancho Las Palmas Resort and Spa is less than 10 minutes from Palm Desert's El Paseo shopping district (similar to Beverly Hills' Rodeo Drive). This desert oasis features three pools (including an adults-only pool), a 2-acre water playground that includes waterslides (not just for the kids!), a lazy river, sandy beach and a cliff-side Jacuzzi. There are five resort restaurants and the 20,000-square-foot European spa features 26 treatment rooms. The spa features a dry sauna, whirlpools, aromatherapy showers, relaxation lounges and a spa pool. Plus, the products used at the spa are organic and native to the California desert. Massages, body scrubs and wraps, bath therapies, facials, waxing and salon services are all available at this desert oasis spa.
More Great Ideas for Moms
For info on these editor-selected items, click to visit the seller's site. Things you buy may earn us a commission.
Our team of parents and travel experts chooses each product and service we recommend. Anything you purchase through links on our site may earn us a commission.