By March, spring training is in full swing in Florida and Arizona, and for families who have a passion for America's national pastime, this is an ideal time to see your favorite players at their pre-season best, willing to sign autographs and meet the fans, and not feeling the pressure of a mid-season slump. You can watch players take morning batting practice in settings so intimate, it feels as if they could just as easily be at your neighborhood ball field. Interested in planning a spring training family vacation? Read on for some tips to get you started.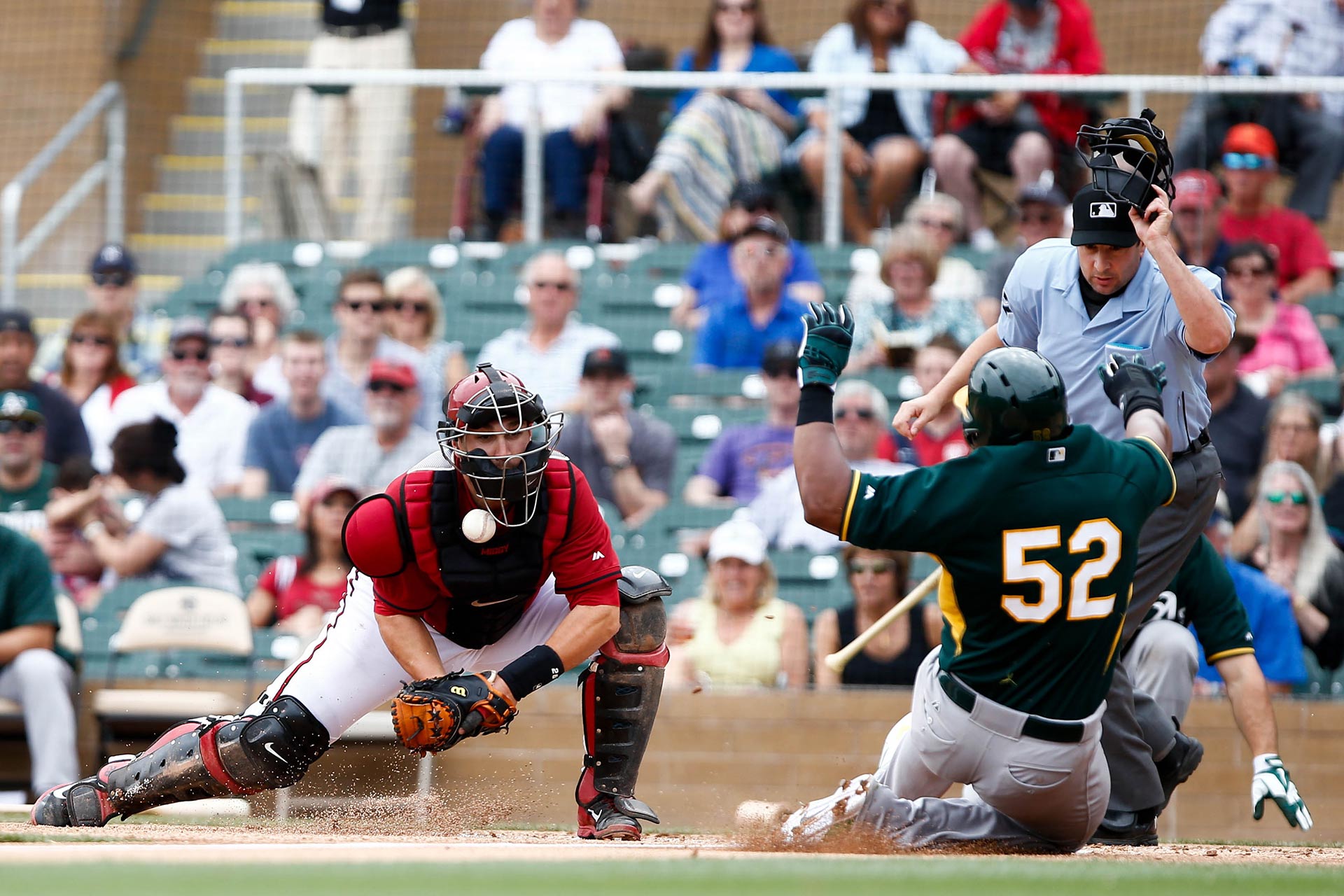 The Leagues
The choice to head to the Grapefruit League in Florida or the Cactus League in Arizona is most often dictated by where your favorite team plays. The Braves, Yankees, Red Sox, Astros, Twins, Marlins, Devil Rays, Blue Jays, Nationals, Phillies, Pirates, Cardinals, Tigers, Orioles and Mets all play in the Sunshine State. The ballparks fall into four hubs: the East Coast, central Florida, southwest Florida, and the Tampa area. So if you follow the Astros or Nationals, you'll be catching games at the new Ballpark of the Palm Beaches in West Palm Beach, where you're so close to the action, you'd swear you were at your kid's little league game.
Nearby, the Braves play at Orlando's ESPN Wide World of Sports, owned by Disney. The Yankees can be seen in numerous small fields around George M. Steinbrenner Field in Tampa, where the Yankees play their pre-season games. If you head to Joker Marchant Stadium in Lakeland, Florida (between Tampa and Orlando), where the Tigers play, you'll get a good chuckle when you hear the announcer mention the temperature back in Detroit before the first pitch.
Cactus League spring training is much more compact, with many of the teams playing within an hour of Phoenix, in Scottsdale, Tempe, Surprise and Peoria. A two-hour drive will take you to the facilities in Tucson, where the Rockies, White Sox and Diamondbacks play. The other teams training in Arizona are the Giants, Dodgers, Cubs, Indians, Reds, Royals, Angels, Brewers, A's, Padres, Mariners and Rangers.
Money Savers for Spring Training Family Vacations
While getting up-close-and-personal with your favorite teams, affordability is also a key component to planning a spring training family vacation. A family of four watching a game at Fenway Park is lucky to leave the game spending less than $500. At JetBlue Park in Fort Myers, where the Red Sox train, tickets range from $10 to $30 (sometimes more, though $5 lawn tickets are available) and seats are so close that you can hear the ball smack the glove of the third baseman after a line drive. The extra cash you save can then be spent on the better luxuries of life, like a nice hotel with a swimming pool in the warmth of the south.
Planning a Spring Training Family Vacation
The first thing to do is find where your favorite major league ball team plays. Florida's Grapefruit League and the Cactus League provide stadium locations for each team, updated schedules and the option to buy tickets online. You can also find tickets at MLB.com and StubHub.com. Major League Baseball offers many spring training vacation packages, too. Simply click on your team and the games you want to attend, and a list of hotels will come up with deals that include tickets, breakfast, shuttles and other options like taking batting practice at spring training ballparks.
However, you can plan your vacation yourself by selecting hotels near the ballparks, using Family Vacation Critic to find the right hotel for your family. For example, you can spend your trip to the Cubs ballpark in Mesa at one of the family-friendly resorts in nearby Scottsdale, such as the Fairmont Scottsdale Princess, or watch the Braves play at Disney and have fun at a Disney World Resort hotel in Orlando.
Remember that this is your vacation and you won't be at the ballpark all day. You'll be swimming, hitting the desert or beach, and seeing other sites besides the ball field, so plan accordingly. People seeing the Braves in Orlando will be spending the bulk of their time at theme parks, while Red Sox fans heading to Fort Myers will want to spend at least one day scouring for sea shells and looking for alligators on nearby Sanibel Island. They'll also want a hotel with a good pool where kids can unwind after sitting for three hours watching a game. These are not games that count, however, so you might only see the best players in the first four or five innings of each game. If you go later in the spring training schedule, the well-known players see more action because teams need to reduce the number of players on the roster. So if the kids have had enough after the fifth inning, split and head back to the hotel.
More From Family Vacation Critic:
10 Best Ballparks to Catch a Game
11 Best Spring Break Spots for Families
Our team of parents and travel experts chooses each product and service we recommend. Anything you purchase through links on our site may earn us a commission.