Packing up the family—and all the essentials needed for a group getaway—requires some organization, as well as finesse. Add these frequently forgotten items to your packing list, then review our helpful strategies to ensure no family member is left shivering, shoe-less, or without their underwear while on vacation!
1. Jackets
Besides sunglasses and umbrellas, do you know what weather-related item is most abundant at the airport lost and found? From ski coats to rain coats to sweatshirts, you'll frequently find all types of jackets in the flyers' hall of forgotten frocks.
Don't Forget to Pack Strategy: Do a quick "coat call" prior to departure in order to make sure your crew's outerwear goes on vacation with you.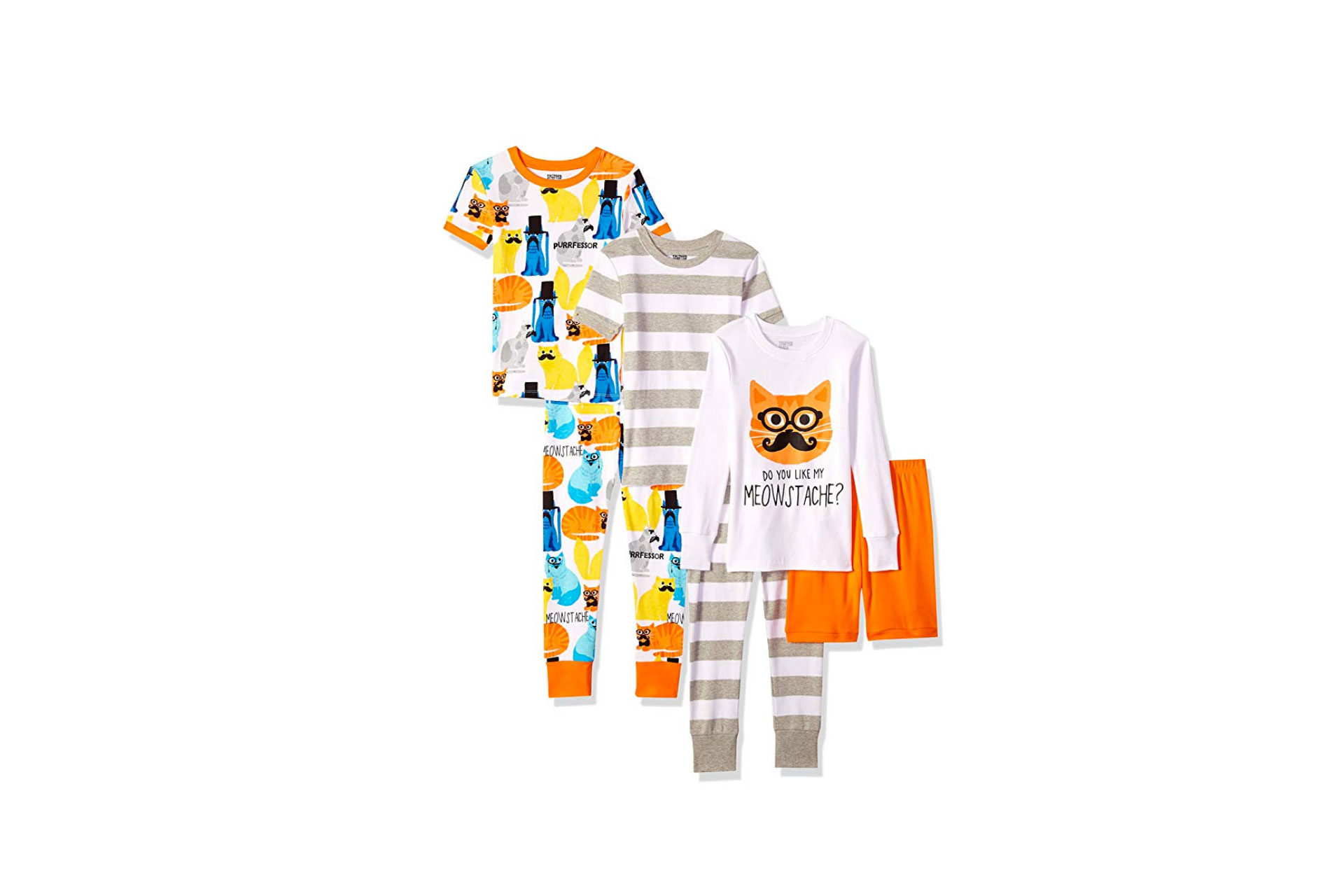 2. Pajamas
Pajamas are often the last thing you change out of before leaving home, so it's no surprise that they're also one of the items most commonly left behind.
Don't Forget to Pack Strategy: Pack essential items, like a family member's favorite PJs, in a carry-on the night before you depart, and you'll be comfortable and "at home," even while you're away. Plus, if the rest of your luggage is lost in transit, you'll have the important things with you.
Related: 15 Must-Haves for Your Kids' Carry-On Bags

3. Bathing Suit
Swimming in the hotel pool is tops on many young travelers' vacation wish lists. If swimming is on your family vacation bucket list, be sure to bring bathing suits for the kids, as well as adults!
Don't Forget to Pack Strategy: Give seasonal items a fast pass. Save precious suitcase space and ensure you'll have the stuff you need to get your vacation off to a great start by shipping seasonal items ahead. When you get to Grandma's or your hotel, your floaties, bathing suits, and water shoes will be waiting for you.

4. Swim Diapers

What's worse than poop in the hotel pool? Being banned from the hotel pool because of the unwelcome souvenir your young child left there! While you'll likely find swim diapers at most hotels in warm locales, if you want to be a good guest, it's best to be safe and bring at least a starter supply of your own. That way, you'll have your favorite brand and style of disposable or re-usable, swim-ready diapers on-hand.
Don't Forget to Pack Strategy: Throw these in (along with regular diapers) with your box of seasonal items being shipped ahead to Grandma's house or ship them directly for free from Amazon to your final destination.
Related: 7 Best Poop-in-the-Pool-Proof Swim Diapers
5. Belt
Whether you're traveling by air, car or another method, chances are, when you leave on family vacation, you dress to maximize comfort and minimize potential delays. If dad typically "loses" his belt on departure day in order to speed his way through airport security screening, he might unexpectedly be left with his pants sagging while on vacation!
Don't Forget to Pack Strategy: Good for five years, a TSA Pre-Check pass allows you to go through airport security screening with your shoes, belt, lightweight jacket, laptop and liquids. This practically guarantees that you won't leave frequently forgotten items behind when you fly. The $85 application fee may seem pricey, but considering the stress (and potential shipping/recovery fees) saved (and the fact that children 12 and under are included with a pass-holding parent), it's actually a tremendous value at just $17 per year!
6. Shoes
It's hard to travel with just one pair of shoes (i.e. the ones you have on your feet)! Many travelers forget to pack appropriate footwear for vacation activities and seasonal weather.
Don't Forget to Pack Strategy: Review your vacation itinerary prior to packing to ensure you have the shoes you'll need for active play and leisure time—think water shoes, sandals, dress shoes, sneakers and boots.
7. Underwear and Socks
Underwear and socks are two more frequently overlooked wardrobe basics that you can't comfortably go without.
Don't Forget to Pack Strategy: Sort it out, then make them Boss. Sort the kids' wardrobe essentials—like underwear, socks, shirts and pants—by the day, then pack them in a handy hanging organizer that they can easily access themselves at your vacation destination.
8. Stuffed Animal
If your child has a favorite stuffed animal that she or he absolutely cannot part with, you might want to book an additional airplane seat in order to ensure it's not left behind. Okay, maybe you don't have to go that far, but in all seriousness, if you want to sleep well on vacation (we're speaking from experience here), don't forget to bring the stuffy!
Don't Forget to Pack Strategy: Use technology to track precious cargo. Here's a novel way to make sure your child's comfort item isn't left behind: Perform a quick "surgery" on a stuffed animal by carefully ripping a seam, placing a Tile inside the stuffing, and then stitching the seam back up. The Bluetooth enabled device can be tracked via an app on your smartphone. Set a reminder "alert" on your phone timed for right before you plan to leave, then use the app to "find fluffy."
9. Charging Cords

Another frequently forgotten item (because they're used right up to the time you leave), charging cords are essential if you want to keep your crew plugged in.
Don't Forget to Pack Strategy: Assign each member of the family a Ziploc bag labeled with their name, then give one special family member the very important job of "Cord Keeper."
10. Toiletries
While most hotels have a replacement supply of toiletries like toothpaste, mouthwash, soap and deodorant, other toiletries and grooming supplies can be a real pain to replace.
Don't Forget to Pack Strategy: Keep everyone's stuff together with one of these "Mom Commando" toiletry bags, and you'll be less likely to leave special supplies behind.
Related: 7 Best Toiletry Bags for Moms
Our team of parents and travel experts chooses each product and service we recommend. Anything you purchase through links on our site may earn us a commission.