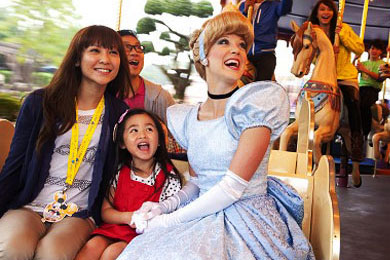 Tokyo Disney Resort
Helping bring Walt Disney's dream of a happy place closer to those in the Eastern Hemisphere, Tokyo Disney was built more than two decades ago upon the same principles as the U.S. Disney theme parks and attractions. Tokyo Disney consists of two theme parks, Tokyo Disneyland and Disney Sea, as well as Ikspiari entertainment and shopping complex, Cirque du Soleil Theatre in Tokyo and nearly a dozen hotels and resorts connected to the parks by its Resort Line that encircles the entire 114-acre complex.
Although large in size, Tokyo Disneyland can get crowded and sometimes the theme parks have to stop taking in visitors between noon and 5 p.m., when it's at peak capacity. However, the theme park was created to resemble its American counterparts and visitors will feel right home, even with Japanese as the primary language spoken and in signage (English is also readily spoken and appears on signage).
Our team of parents and travel experts chooses each product and service we recommend. Anything you purchase through links on our site may earn us a commission.