When thinking about national parks, many families dream about unplugged adventures with stunning scenery and wildlife sightings. And of course, that's exactly what you'll get. But each national park has specific characteristics that make it different from the next — characteristics that match those of families across the U.S. Match your family's travel style and interests to the best U.S. national park.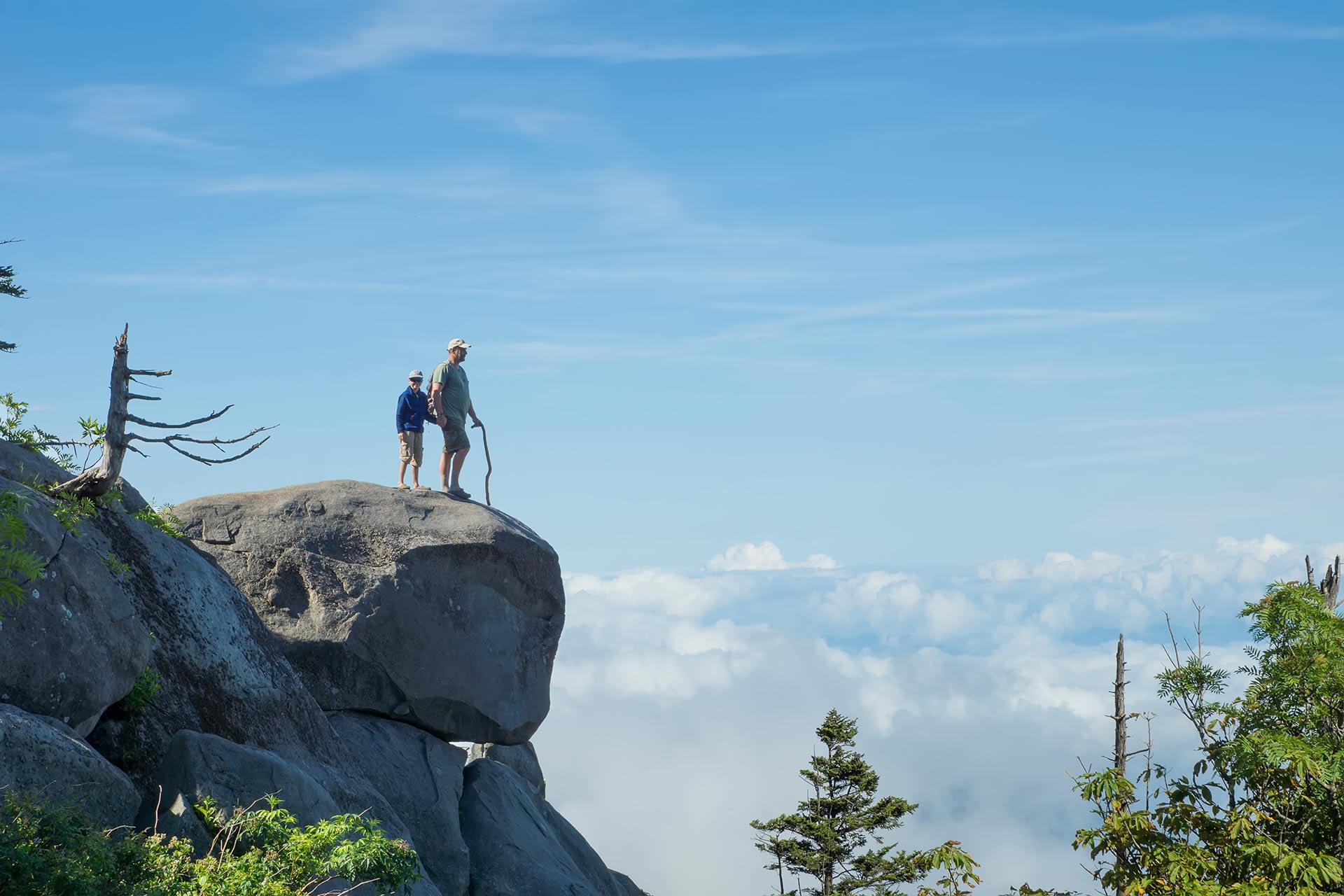 If Your Family Wants It All
Plan a trip to Great Smoky Mountains National Park, which covers portions of both Tennessee and North Carolina. America's most visited national park, Great Smoky Mountains National Park does not require an entrance fee, making it affordable for all families. Plus, there are numerous park activities for every family: hiking, biking, fishing, horseback riding, picnicking, camping, wildlife viewing and ranger-led programs. There are even several scenic drives throughout the park that provide panoramic vistas and the opportunity to spot wandering wildlife. Fans of fall foliage will love driving through this national park during the autumn months.
Recommended Hotel: Hilton Garden Inn Gatlinburg Downtown
If Your Family Likes Hiking
When it comes to hitting the trails, Zion National Park in Utah offers many trails perfect for the novice or the expert. Utah's first national park, Zion's trails cross many of the same paths taken by the earliest native residents, as well as the pioneers seeking out a new life in an unfamiliar territory. These trails are surrounded by sandstone cliffs, nearly 300 species of birds, and can be as long or as short as your family wants. Because Zion is located along the edge of the Colorado Plateau, visitors can see a variety of geology as they hike through the park.
Recommended Hotel: Majestic View Lodge
If Your Family Likes Swimming
Head to Dry Tortugas National Park off the Florida Keys. Comprised of open water and seven islands, this national park is accessible only by boat or seaplane. Bring your own boat or arrive by ferry, then set out to explore Fort Jefferson, a 19th-century fort built to protect the United States from invaders coming in from the Gulf of Mexico and the Straits of Florida. Afterward, enjoy swimming, snorkeling and diving throughout the 100-square-mile park. Expect to see a wealth of marine life in and around the islands in the park.
Recommended Hotel: Sunset Key Cottages, A Luxury Collection Resort, Key West
If Your Family Is Extra Adventurous
Pack your outdoor clothing and gear and go to Glacier National Park in Montana. Known as the "Crown of the Continent" because it is the headwaters for streams flowing into the Pacific Ocean, Gulf of Mexico and Hudson's Bay, this national park also overflows with outdoor adventures for every family. In addition to 734 miles of hiking trails, there's also cross-country skiing and biking trails. Embark on a guided tour by horseback, or go on a rafting trip on the Flathead River. Spend a night or more under the stars when camping along the river or throughout the park by backcountry camping.
Recommended Hotel: Lodge at Whitefish Lake
If Your Family Wants a Scenic Drive
For breathtaking scenery, make your way to Mount Rainier National Park in Washington. Rising more than 14,000 feet above sea level, Mount Rainier is actually an active volcano. Because of its height, Mount Rainier generally has snow year-round, with snow on the ground at elevations as low as 5,000 to 8,000 feet even in summer. For the most scenic views, travel the Longmire to Sunrise Drive, which includes scenic stops along the way before reaching the Sunrise Visitor Center. Once you reach the visitor center, enjoy a picnic at the picnic area as you continue to take in the views.
Recommended Hotel: Nisqually Lodge
If Your Family Likes History
Plan a trip to Mesa Verde National Park in Colorado. This park protects nearly 5,000 known archeological sites, including 600 cliff dwellings that served as the homes of the Ancestral Pueblo people for more than 700 years. Explore these historical grounds and structures via a ranger-led tour, or opt to take your time with a self-guided tour. There's also a museum that provides much more detail on the history and people of this region. Additional park activities include hiking, bird watching, stargazing and observing wildlife. Scenic drives through the park also contain overlooks that highlight the park's history, gorgeous views and wildlife.
Recommended Hotel: Holiday Inn Express Mesa Verde-Cortez
If Your Family Likes Road Trips
No park is better suited for the classic family road trip than Yellowstone National Park, which covers portions of three states: Idaho, Montana and Wyoming. Travel through the mountains, drive deep into forests and take in scenic lakes as you traverse this massive – more than 2 million acres – national park. Families will love camping at one of the 12 campgrounds, hiking more than 1,000 miles of trails and canoeing on one of the park's many lakes. And, of course, you can't leave without seeing the park's most famous resident: Old Faithful.
Recommended Hotel: Yellowstone Valley Lodge
If Your Family Likes Icons
Located in Arizona, Grand Canyon National Park is easily one of the country's most iconic national parks. With a canyon that is 277 river miles long, nearly 18 miles wide and a mile deep, this national park is unlike any other in the national park system. Divided into two sections – the North Rim and the South Rim – this park offers a variety of activities that allow families to get up close and personal with their surroundings. Hike around or down into the canyon, or opt for a mule trip for a unique experience. Or consider a rafting trip along the Colorado River for a different perspective of the Grand Canyon.
Recommended Hotel: Holiday Inn Express Grand Canyon
If Your Family Likes Mountains
Make your way to Grand Teton National Park in Wyoming, where you'll find yourself surrounded by the mountains of the Teton Range. Explore these majestic structures by hiking more than 200 miles of trails, sightseeing by horseback, boating and floating on the Snake River, or scaling the mountain peaks by way of climbing or mountaineering. Less strenuous activities include bird watching, fishing, wildlife viewing and taking one of the scenic drives. For an extended stay, don your gear, get a permit and set off for some backcountry camping. Just don't forget your camera so you can capture the postcard-perfect vistas.
Recommended Hotel: Jenny Lake Lodge
If Your Family Likes It Hot
There's no place hotter than Death Valley National Park, which covers portions of California and Nevada. Sitting below sea level, this national park bills itself as a "land of extremes." That means extreme heat and drought. But it also means extreme landscapes and scenic views. Think mountain peaks covered in snow, fields of wildflowers that burst into life following a fleeting rainstorm, or a diverse group of wildlife that calls this park home. Learn more about Death Valley on a ranger-guided tour, or explore the landscape by bike, hike or driving tour. Whatever you choose, just don't forget your water (and lots of it!).
Recommended Hotel: Furnace Creek Inn and Ranch Resort
Our team of parents and travel experts chooses each product and service we recommend. Anything you purchase through links on our site may earn us a commission.