Kids today love taking photos, especially selfies. But they also love taking photos with instant cameras, those cameras that immediately print out photos. These make the best souvenirs, whether hanging out with their besties or traveling on spring break. But, like all cameras, not all instant cameras are created equal. That's why we've put together a list of the best instant cameras for kids.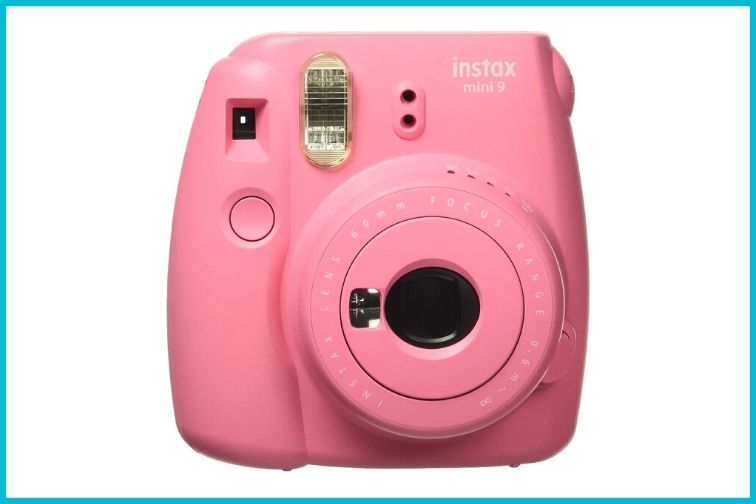 1. Fujifilm Instax Mini
Available in a number of eye-catching colors kids will love, the Fujifilm Instax Mini is a great introduction for kids to instant cameras. Simple to use, kids just press the big buttons to point and shoot for photos, making it one of the best instant cameras for kids. Features include a macro lens for close-ups, a high-key mode for dramatic effects and a built-in selfie mirror. Using Instax Film, this camera prints out 2.13 inch by 3.4 inch photographs.
2. Polaroid Snap Digital
Compact and colorful, the Polaroid Snap Digital is ideal for kids who just want to point and shoot to capture their memories. Six unique picture modes come with various tones and filters so they can customize images as they desire. One of the best instant camera features is the zero ink technology, called ZINK; neither kids nor parents have to fight with ink, toner or cartridges. Just insert up to 10 sheets of 2 inch by 2 inch photo paper, and you're ready to go.
3. Canon IVY CLIQ
With the 5.0-megapixal instant camera, kids can start snapping with just the click of a button. Canon IVY CLIQ features include auto flash, a selfie mirror and a MicroSD card slot to save images. There's even a reprint button so you can print duplicates of photos to share with all your friends. Utilizing ZINK technology, this camera prints 2 inch by 3 inch or 2 inch by 2 inch smudge-proof photos on peel-and-stick photo paper.
4. Kodak Smile Instant Print Digital Camera
Available in five primary colors, this lightweight, easy-to-use camera uses ZINK technology to print 2 inch by 3 inch photos on sticky-backed photo paper. The Kodak Smile Instant Print Digital Camera includes a 10MP camera, auto flash, built-in editor, two picture modes and fixed focus. Plus, with the LCD Viewfinder, you can choose which photos you want to print, so you don't waste your photo paper.
5. Fujifilm INSTAX 300 Photo Instant Camera
Better for older kids and teens due to its features and heavier weight, the Fujifilm INSTAX 300 Photo Instant Camera comes with two packs of film, a set of batteries and a camera case. Allowing your teen to experiment with long exposures, multiple exposures, color gels and more to create photos you can't wait to share.
Related: Best Travel Cameras for Kids
6. Sharper Image Instant Camera
Available in blue, pink and black, the Sharper Image Instant Camera uses instant mini film to print 3.34 inch by 2.12 inch prints right after you take the photo. Features include a built-in flash, five brightness settings, built-in lens cover and wrist strap. In addition, there's an image counter, so you know how many pictures you still have left to print before you need to insert more film. According to customer reviews, parents love this camera because it's easy for kids to use, plus it's durable.
7. Dragon Touch InstantFun Instant Print Camera
Designed for kids ages 4 to 11, the Dragon Touch InstantFun Instant Print Camera comes with five simple, easy-to-use buttons that will have kids snapping away in minutes. Available in pink or blue, the camera also has a 2-inch screen to line up your shot, plus built-in effect filters, frames, cards and line drawings to customize each image. A look at customer reviews show parents rave about what a great starter camera this is for kids.
8. Polaroid Originals OneStep 2VF Instant Film Camera
For teens and tweens who want to go retro, the Polaroid Originals OneStep 2VF Instant Film Camera is the perfect choice. The design emulates the original Polaroid from years gone by, and operates at the touch of a button. There's even a self-timer so young photographers can get in the shot, too. It uses Polariod Originals i-Type film or 600 film, which, like the film of the past, allows the photo to come to life as it develops.
Related: Best Cameras for Vacation
For nearly 20 years, Karon Warren has traveled the globe, searching for adventure, unique personalities, and a new perspective on the world around us. When she has the opportunity, Karon brings her family—husband William and children Elizabeth and David—along for the experience. You can follow her on Instagram, Facebook, and at her blog, This Girl Travels.
Get Cozy At Home
For info on these editor-selected items, click to visit the seller's site. Things you buy may earn us a commission.
Our team of parents and travel experts chooses each product and service we recommend. Anything you purchase through links on our site may earn us a commission.