It's hard to beat New York City as a winter vacation destination during the holiday season. An already endless supply of entertainment options becomes even more so, with the Macy's Thanksgiving Day Parade, Radio City Music Hall Christmas Spectacular, ice skating in Central Park and more. Even storefront windows become an attraction! Planning a trip to NYC for Christmas? Add these bucket list experiences to your itinerary.
1. Radio City Music Hall Christmas Spectacular
The first thing you should put on your itinerary is the Radio City Music Hall Christmas Spectacular. It's the ultimate holiday experience in New York City!
2. Rockefeller Center Tree Lighting
The holiday season kicks off with the tree-lighting ceremony in Rockefeller Center. This year's event, which will take place on December 4, is free and open to the public.
3. Ice Skating
With tall buildings as a backdrop and holiday music filling the air, ice skating becomes a bit more magical in New York City during the holidays. And there's more than the famous ice skating in Central Park and Rockefeller Center! You can also go ice skating at The Rink at Bryant Park, among dozens of other rinks throughout the city.
Tip: If you decide to visit The Rink at Rockefeller Center, know that it'll be crowded, day or night. The challenge of getting on the ice is the wait, as each session is 90 minutes. However, you can make advance reservations online and arrive just before your session begins.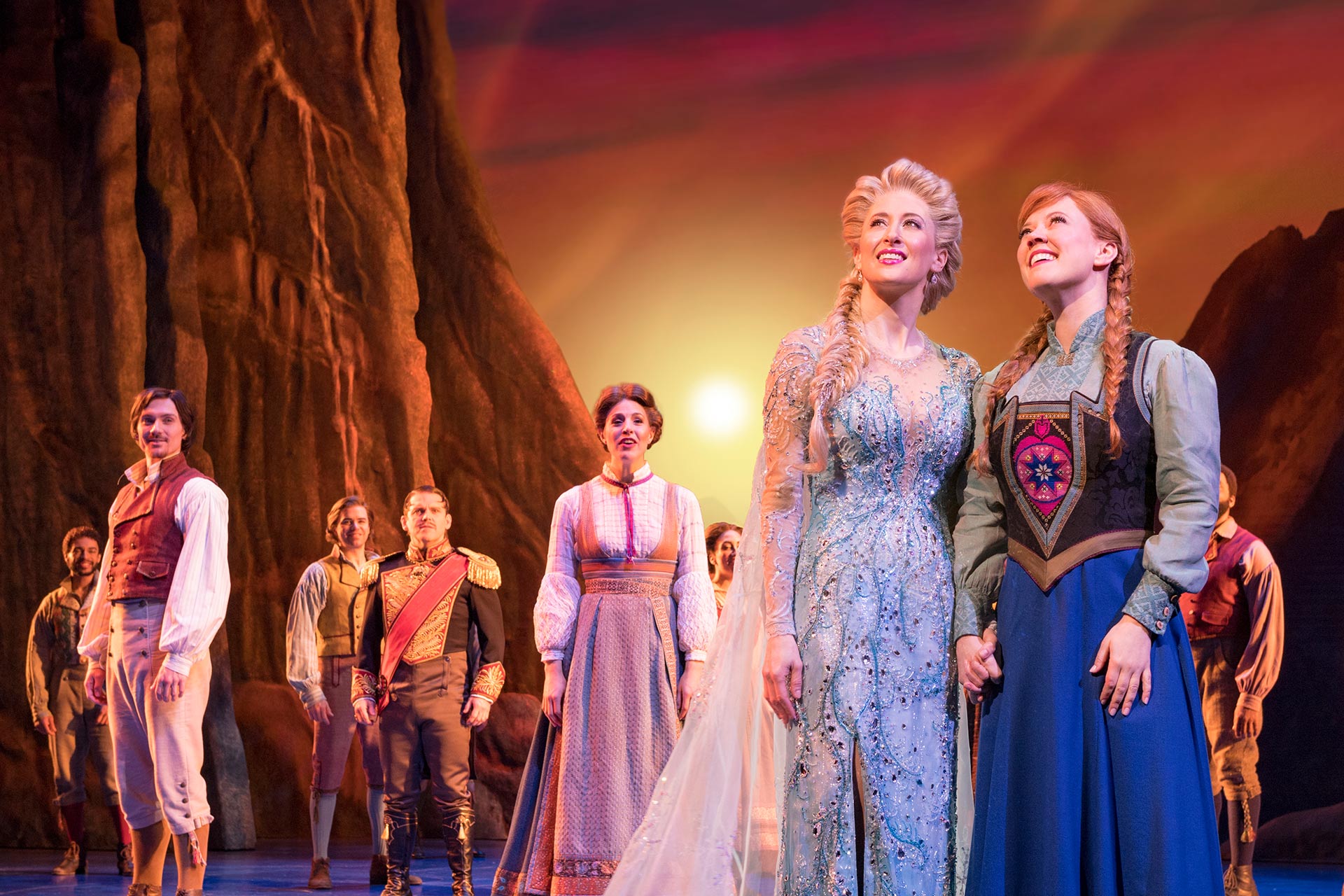 4. Broadway
Any time you visit New York City is a good time to see a show on Broadway! Not sure which one to see? These are some of our favorite Broadways shows for kids.
5. The New York City Ballet
The New York City Ballet presents The Nutcracker at the David H Koch Theater. Matinee and evening performances take place on select dates in November and December.
6. Holiday Movie Tour
Want to see where Buddy the Elf stayed with his dad in New York City, or where Kevin McAllister reunited with his mom in Home Alone II: Lost in New York City? Book the Holiday Lights & Movie Sights Tour with On Location Tours.
7. Holiday Window Displays
Department store windows at several iconic retailers get decked out every year, usually beginning Thanksgiving and running through the new year. The displays are more about telling stories than selling clothes, and can be quite colorful, with music, moving parts, and other special effects. The sidewalks in front of the windows get crowded, especially on weekends and weekdays in the early evening, so consider leaving the stroller behind.
Best Window Displays

8. Christmas Markets
There are, of course, many shopping options in New York City. But during December, the holiday markets are a special treat. Here, you can find unique gift items, including toys and other kid-friendly treats. The Holiday Shops at Bryant Park is the largest of the markets, with a European feel. Other markets are presented at Union Square (which includes a kids' craft studio), inside Grand Central Terminal, and in Columbus Circle.
9. Santaland at Macy's
Step inside a whimsical winter wonderland at the famous Macy's in Herald Square, where Santa Claus awaits good boys and girls. Santaland will be open Nov. 29 through Dec. 24, 2019.

10. The Plaza Hotel
The ultimate hotel to stay at during your holiday visit to New York City? The Plaza Hotel! This is where Kevin McAllister stayed in Home Alone II: Lost in New York City (suite 411, to be exact). Be sure to order ice cream from the room service menu like Kevin did! The Plaza Hotel is also home to the precious Eloise Suite, one of the most adorable kid-themed hotel rooms.
11. New Year's Eve in Times Square
If you're staying through New Year's Eve, watching the ball drop in Times Square is the quintessential New York event, but it's not an ideal or appropriate place for young children. Rather than standing for hours in the crowded, cold streets, consider hotels or other venues in Times Square where you can watch through the windows, such as the New York Marriott Marquis, the DoubleTree Guest Suites Time Square, or the Hyatt Times Square New York.

12. Dyker Heights in Brooklyn
Dyker Heights puts Clark Griswold to shame! This neighborhood in Brooklyn features fantastical holiday displays that will wow your kids. The best part? It's free! Bundle up and walk around or better yet, drive around while you listen to holiday music and sip hot cocoa.
What to Pack for Your Next Trip
For info on these editor-selected items, click to visit the seller's site. Things you buy may earn us a commission.
Our team of parents and travel experts chooses each product and service we recommend. Anything you purchase through links on our site may earn us a commission.