From deep, colorful canyons, to soaring majestic trees, mountain peaks that touch the sky to swamps, volcanoes, caves and more, the national park system is one of the greatest features of the United States. But let's be honest: come summertime, when the weather is scorching in many parts of the country, the crowds unbearable, and the lines never ending, there are many gems of the national park system that are best to avoid. Here are eight national parks your family should avoid this summer, and where to go instead.
1. Mount Rushmore
Mount Rushmore will be teeming with cars and crowds in line to see the four U.S. presidents carved into stone. Instead of Mount Rushmore, head an hour east for the cosmic grandeur of Badlands National Park. This sprawling geological wonder is other worldly, spacious and truly worthy of you and your family's long, loving gaze this summer.
2. National Mall
Everyone should spend time exploring the parks and monuments and museums of our nation's capital, but no one should be forced to do it during the summer. Summertime in the concrete jungle of Washington D.C. is swelteringly hot (like surface of the sun if the sun was covered in concrete kind of hot). Instead of sweating it out in D.C., head 60 miles northwest to Harper's Ferry for the National Historic Park Civil War battleground. At Harper's Ferry, tucked into a quaint West Virginia town situated at the confluence of two rivers – the Potomac and Shenandoah — there's some much-needed shade for summertime traveling with kids, less crowds than you'll find in D.C. and a simpler, slower pace of life for family vacationing and sightseeing. Plus, this is one of the most important, but often overlooked, sites in the country. Make plans to visit D.C. in the spring when the cherry blossoms are in bloom.
3. Grand Canyon
With crowds that rival Disney World, America's most famous national park is almost unbearable in the busy summer tourist season. While every woman, man and child should find their way to the edge of this deep canyon created by the Colorado River at some point in their lives, doing so in the dead of summer isn't the smartest move. Instead, make a summer plan to tour the equally stunning but less famous parks of Southern Utah — Zion, Bryce Canyon, Capitol Reef, Canyonlands, and the Grand Staircase-Escalante – each of which will scratch your natural wonder itch without bumping shoulders with other sightseers the entire time. And anyway, for our money, Bryce is better than Grand Canyon, as far as American canyon national parks go!
4. Yosemite National Park
Go to Yosemite this summer if you love the idea of combining the thrill of rush hour traffic with your epic national park experience. Or, you can go south a few hours to Sequoia National Park and Kings Canyon and experience a more natural national park visit, with valley views, waterfalls, massive confiners and a lot less people and cars waiting to get in and out. This isn't a knock on Yosemite, but a realization that Yosemite in the peak of tourist season isn't the Yosemite Ansel Adams photographed and certainly not the Yosemite you have in mind.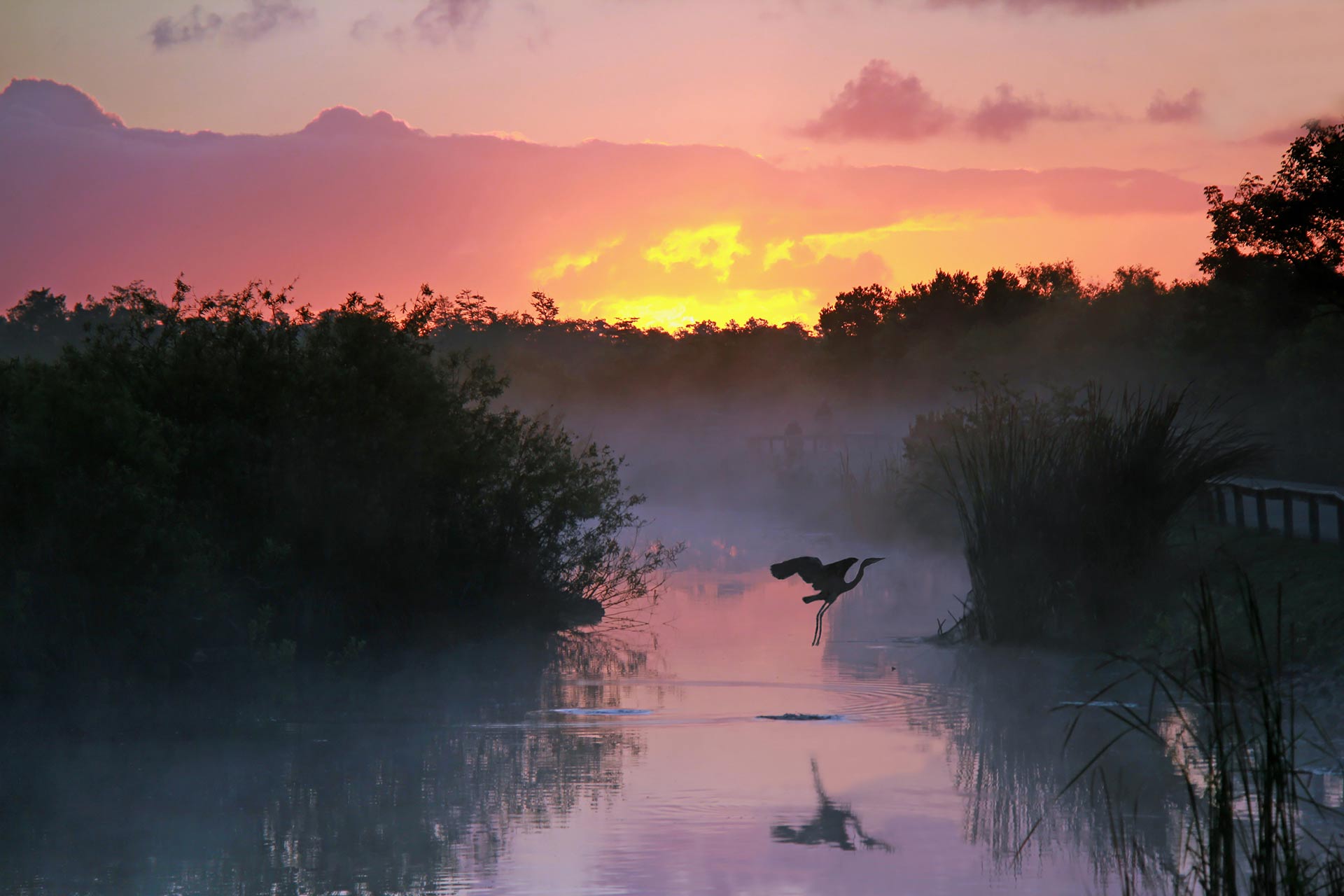 5. Everglades National Park
This is purely a weather-based choice. All of Florida is brutally hot in June, July and August, but the swamps of Everglades National Park at the tropical bottom of the state are even more unbearable, especially for young kids (and, ahem, dads too). Avoid touring Everglades National Park until late fall, winter or early spring. The swamps and the gators will still be there then, we promise.
6. Death Valley National Park
It's cool, we know, to be in a place THAT hot, THAT below sea level, THAT remote, but summer isn't the time to risk it with your kids, your car, or yourself! We believe you should visit Death Valley National Park sometime, see Badwater Basin, the lowest point in the continental U.S. at 282 feet below sea level, and take a photo next to the giant thermometer showing an eye-popping number. But you should avoid visiting this national park in the summer.
7. Channel Islands National Park
Visually appealing from a distance, these islands off the coast of Southern California disappoint once you make landfall. Sure, there's cave kayaking, but that open-water experience can be rough for smaller members of the family. And while there's some decent hiking for good views and island fox sightings, there's next to no shade on the islands, meaning you are just walking for miles with Mr. Sun beating down on you all day long. With no proper places to take a break, have a bite to eat, or get a reprieve from the heat, time spent on the Channel Islands can be a real drag for kids at any time of year, let alone in the dead of summer.
8. Shenandoah National Park
This underrated east coast national park is truly a wonder, but avoid it this summer because the 200,000 acres of Shenandoah become one of the prettiest places fall, when green gives way to reds, oranges and yellows along famous Skyline Drive. Instead of spending time in Shenandoah National Park this summer, make the smart choice to delay your visit a few months and experience the park in the fall for 60-degree days and vibrant wind swept evenings as the sun sets and the golden hour becomes even more magical. You won't be able to stop taking photos and you may just never want to leave!
More From Family Vacation Critic:
Which U.S. National Park Is Your Family?
10 Most Underrated U.S. National Parks for Families
Our team of parents and travel experts chooses each product and service we recommend. Anything you purchase through links on our site may earn us a commission.