We have limited time to travel with our kids before they get too busy with sports, work, friends, and school. And while there are technically 18 summers before they leave the nest, in reality, we have even fewer opportunities to fit in those bucket list vacations. It's time to make each one count!
These bucket list U.S. family vacations are bound to create lifelong memories everyone will treasure well after the kids have flown the nest.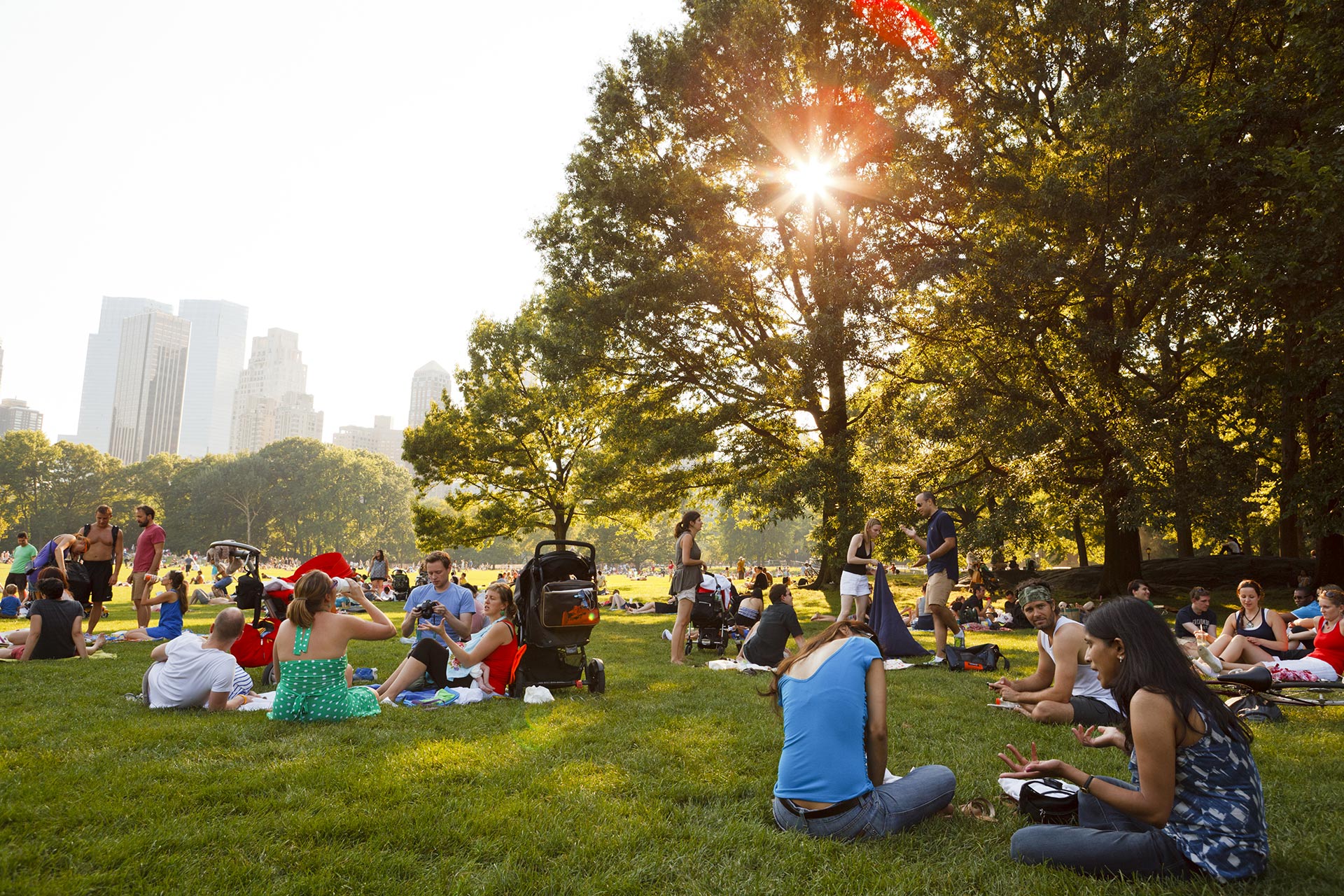 1. Bright Lights, Big City
Some may argue that New York City is the greatest city in the world. Whether you believe that or not, it certainly makes most travel bucket lists. In New York City, you can explore world-class museums, dine with top chefs, and shop to your heart's content. View the city from above at the top of the Empire State Building, and below by using the subway like a local. Be sure to save for a splurge on Broadway tickets for the latest hot new show.
Related: 16 Best Broadway Shows for Kids
2. Thrill it Up in Orlando, Florida
While some families make an annual pilgrimage to the land of the Mouse, it is a once-in-a-lifetime dream come true for others. Every year, Orlando, Florida adds rides, hotels, and attractions to reach new audiences and make each generation feel the magic. Now Orlando is home to super heroes, wizards, and creatures from outer space — not just princes and princesses. If this is your bucket list trip, be sure to stay at least a week to fit it all in!
3. Go High and Low at the Grand Canyon
The Grand Canyon in Arizona is one of the seven wonders of the world and the second most visited national park in the U.S. Since before the Brady Bunch visited, families have flocked to the Grand Canyon as a bucket list destination. Today, families still want to plunge the depths of the canyon by mule, but they also want to soar above via helicopter and ride the river on a multi-day rafting trip. Whatever your viewpoint, the Grand Canyon is magnificent from any angle.
4. Get a Little Country at a Dude Ranch
You can get back to basics and reconnect with some good old-fashioned fun at a dude ranch. The ideal age for a dude ranch vacation is between 8 and 15, when kids are old enough for independence but aren't too cool to act like a kid. If you aren't sure about riding, book a stay at a ranch that includes other activities like fishing and water sports. Plan on staying a full week to get the true ranch experience. Plus, you don't want to miss the barn dance! Bonus: most dude ranches are all-inclusive.
Related: 10 Best Dude Ranches for Families
5. Take a Route 66 Road Trip
Route 66 stretches over 2,400 miles from Chicago to Los Angeles and is a classic American road trip. Ditch the interstate and drop the devices to appreciate Main Street USA. There are plenty of ways to get your kicks on Route 66, from kitschy Americana to roadside attractions like Cadillac Ranch. What's better than goofy roadside attractions and endless road trip games to create some silly family memories?
Related: 8 Best Road Trip Destinations for Families
6. Rough it in Style on a National Parks RV Trip
If you've driven by any of the massive recreational vehicle sales lots in the U.S., you can get the sense that traveling in an RV is on many bucket lists. Before jumping into ownership, give one a spin by renting and visiting some of the national parks. You can hit the Utah Big Five, or split time between Grand Teton and Yellowstone National Parks. Since finding lodging in the parks can be a headache, camping gives you more options to spend more time hiking and less time driving. There are even services that will map out your route, book your campsites, and stock your supplies to make fulfilling this bucket list vacation easier.
Related: A Beginner's Guide to RV Family Vacations
7. Drive the California Coast
Imagine driving with the convertible down, Beach Boys blaring, and sun cutting through the fog to the rocky coast below. Driving the Pacific Coast Highway from San Francisco to San Diego is the ultimate U.S. road trip. Drive north to south for the best views, check road conditions ahead of time, and be sure to leave plenty of time for photo stops. Make time to explore the smaller towns such as Monterey, Big Sur, Cambria, Pismo Beach, Morro Bay, and Santa Barbara and not just the big cities.
8. Go Wild on an Alaskan Cruise
Alaska is one of those once-in-a-lifetime destinations if you dream of seeing wildlife, glaciers, and stunning scenery. An Alaskan cruise is the perfect way to get a taste of this immense state without wasting too much time on the transportation logistics. There are so many cruise options to choose from, which means there are also choices for different budgets. A small ship cruise is the luxury option, but the inside cabin on an ocean liner still gets you to the same landscape.
9. Take the Family out to the Ballgame (or 30)
Instead of choosing one destination, maybe you should plan a lifetime of checking off a bucket list together as a family. It could be seeing all 50 states or visiting all 58 national parks. A popular bucket list item for many families is visiting all 30 Major League Baseball stadiums. With a few well-planned summer road trips, you can tick off a number of ballparks each year.
It's time to gather your family, grab a pen and paper and start drafting your bucket list — and your timeline for achieving it!
Related: 10 Best Ballparks to Watch a Game
10. See a Volcano in Hawaii
Where else can you see a live volcano except on the Big Island of Hawaii? Recent eruptions may be too close for comfort, but it is still possible to view the lava flow from afar. Or perhaps watching the sunrise over Haleakal? on Maui is on your bucket list. Just keep in mind that watching the sunrise there is so popular, you now need a reservation!
Related: 10 Best Natural Wonder Family Vacations
More From Family Vacation Critic:
9 Once-in-a-Lifetime Family Vacations
12 Places Kids Should See Before They Grow Up
Our team of parents and travel experts chooses each product and service we recommend. Anything you purchase through links on our site may earn us a commission.